Japan Approves Long-Term Fukushima Cleanup Plan, Speeds Up Return Of Evacuees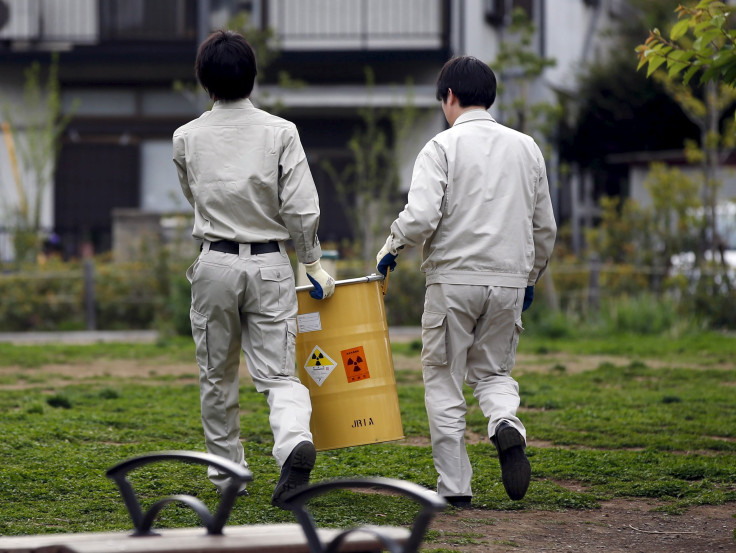 The Japanese government on Friday approved a long-term roadmap for cleaning up wreckage and waste from the remains of the Fukushima nuclear plant, which was damaged in 2011. The overall plan is set to take place over 30 to 40 years.
Key cabinet members and government officials endorsed the move, which calls for delaying the removal of spent fuel in storage pools in the three melted reactors for up to three years because of difficulties with previous attempts, the Associated Press reported. The three reactors had suffered a meltdown after an earthquake and tsunami rocked the Pacific island nation. The fourth, which was inactive at the time, suffered structural damages, and its fuel storage pool was emptied later that year.
Authorities handling the cleanup efforts must now locate and study the melted fuel inside the reactors and develop plans to begin debris removal within the next six years. Experts believe that the melted fuel had breached the reactor cores and fallen to the bottom of the containment chambers, possibly reaching the concrete base. Tokyo Electric Power Co. (Tepco), the plant's operator, has used remote-controlled robots to perform limited surveys of the reactors.
Also on Friday, the government announced that it plans to revoke evacuation orders for most people forced to leave their homes due to the disaster, allowing them to return faster than planned in an effort to cut compensation costs and move ahead with reconstruction plans, Reuters reported.
Much of the area around the reactor in the Fukushima Prefecture remains evacuated, as residents remain unwilling to move back into the area due to lack of facilities and safety concerns.
Last month, the United Nations nuclear watchdog said that despite "good progress" made by Tepco in the cleanup effort, there was still room for improvement.
Radiation levels at the reactors remain high and the waste removal efforts are being crippled by huge amounts of contaminated water in the area, Tepco said in February, adding that the water had probably leaked into the sea. Some of these issues have been dealt with through filling and covering gaps, recovering contaminated soil and treating surfaces to prevent the leaking of rainwater, the company said.
"While acknowledging these efforts, the IAEA (International Atomic Energy Agency) experts encourage Tepco to continue to focus on finding any other sources contaminating the channels," the watchdog said in its report.
Despite the political and economic fallout from the disaster, the government of Prime Minister Shinzo Abe has indicated it will go ahead with a planned restart of Japan's 48 other nuclear reactors, which were shut down for safety inspections after the disaster.
© Copyright IBTimes 2022. All rights reserved.
FOLLOW MORE IBT NEWS ON THE BELOW CHANNELS