Japan begins evacuation around Fukushima nuclear plant after blast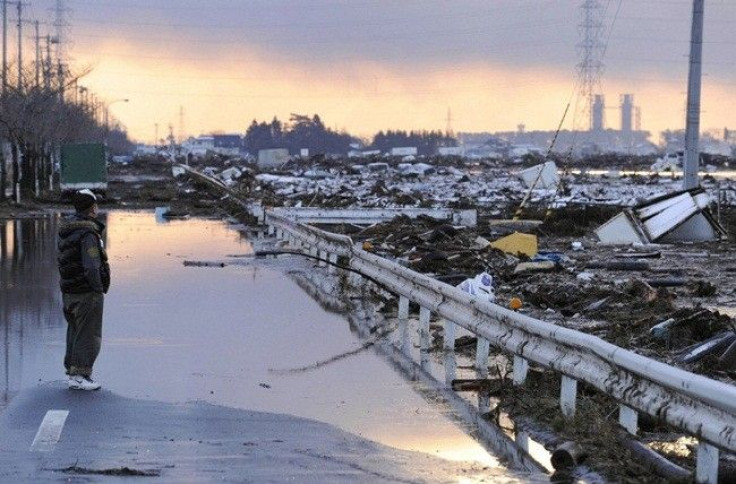 Following an explosion and fears of a radiation leak at the 40-year-old Fukushima Daiichi nuclear plant, the Japanese government began evacuating people from within a 20 kilometer radius of the plant on Saturday afternoon.

The 8.9 magnitude earthquake that unleashed one of the worst tsunamis on Friday killed tens of thousands of people so far and left more than a million stranded in a situation reminiscent of the World War destruction when the country was struck by atomic bombs in Hiroshima and Nagasaki in August 1945.
State news television channel NHK said the nuclear plant's outer wall was apparently blown off and four people were injured after the explosion. The evacuation ordered on Saturday would require tens of thousands of Fukushima residents move away from the nuclear plant, which was 240 km from the capital Tokyo.
But the nuclear tragedy may cloud the disaster with the world wary of a potential radiation leak emanating from the failed old plant which was frequently at the center of controversy for its lack of safety measures in the past.
Vienna-based global nuclear watchdog International Atomic Energy Agency (IAEA) officials said they were seeking reports from the Japanese government on the blast, reports Reuters. We are aware of the media reports and we are urgently seeking further information, the IAEA official told Reuters.
Reuters also quoted nuclear expert Mark Hibbs of the Carnegie Endowment for International Peace as saying the explosion would be a physical shock to the plant. If it melts down the probability that there would be a breach or that radiation would get outside of the plant because of weakness of the structure of the plant ... is much greater, Hibbs said.
The impact of Japan's natural disaster is still unimaginable but early estimates show that insurance companies may have to bear the brunt of payments amounting to $15 billion while the cascading effect on demand-driven commodities like oil, metals and food grains began a down-slide soon after the earthquake.
© Copyright IBTimes 2023. All rights reserved.
FOLLOW MORE IBT NEWS ON THE BELOW CHANNELS