Japan, China And South Korea In Discussions To Hold Trilateral Meeting In Lima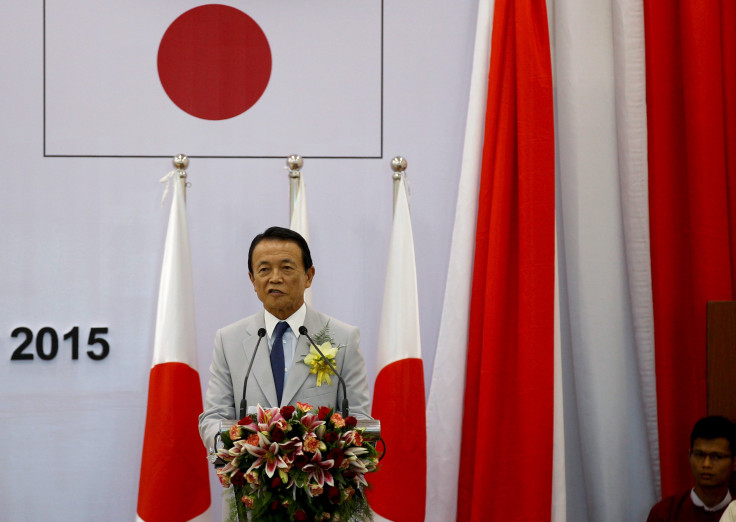 Japan, China and South Korea are in discussions for a possible meeting of their finance ministers in Peru this week. The meeting could help pave the way for a trilateral summit later this year and soften ties between the East Asian neighbors, Reuters reported.
According to Yonhap News Agency, the South Korean finance ministry said Monday that the meeting is due to take place Thursday. It will be the first of its kind since May, when finance ministers from the three nations met on the sidelines of an Asian Development Bank annual gathering in Baku, Azerbaijan.
"The policymakers from the Northeast Asian countries will exchange views on macroeconomic conditions, developments in the financial market and how best to respond to the latest economic policy changes being implemented around the world," said a statement from the South Korean finance ministry, according to Yonhap. "They will also exchange views on expanding regional financial ties."
Japanese Finance Minister Taro Aso said Tuesday he would hold discussions with his Chinese counterpart Lou Jiwei on the sidelines of a meeting of G-20 finance leaders in Lima this week, according to Reuters. "The two countries will discuss macro-finance, the economy and financial cooperation," he told a news conference.
The meeting between the three finance ministers is much awaited because it takes place amid expectations of a U.S. interest rate hike later this year.
China, Japan and South Korea are also considering holding their first summit in three years, sometime around November, Reuters reported, citing Japanese media.
© Copyright IBTimes 2023. All rights reserved.