Japan To Expand Missile Deployment On Taiwan's Doorstep With Eye On China
KEY POINTS
Tokyo opened a Japan Self-Defense Force camp on Yonaguni with troops to carry out coastal surveillance
Japan's updated National Defense Strategy provides for the biggest military build-up since WWII
Tokyo has raised concerns regarding China's attempts to change status quo in the East, South China Seas
In an effort to strengthen its defense against China, Japan has announced plans to expand the deployment of a new surface-to-air missile unit to its military base in the Nansei Island chain near Taiwan.
Tokyo plans to deploy a surface-to-air guided missile unit on Yonaguni, a remote island in southwestern Japan, about 70 miles (110 km) east of Taiwan, said a report by Stars and Stripes on Wednesday.
The move comes as part of Tokyo's efforts to strengthen the defense of the Nansei Islands (also known as Ryukyu Islands), including Yonaguni, as China increases its military pressure on Taiwan, people familiar with the matter told Japan Times.
"There are probabilities of having an issue in the Indo-Pacific region, and our country is standing on the front line of it," Defense Ministry spokesman Takeshi Aoki was quoted as saying in the report by Stars and Stripes.
"By deploying this unit, we are showing our determination to not accept changing the status quo by force, and we are trying to decrease the probabilities of any attack to our country by enhancing our deterrence power against attacks in the Nansei Islands, leading to the safety and security of our country," Aoki further added, according to the report.
With the proposed deployment, Yonaguni would join Amami Oshima, Miyako and Ishigaki islands as surface-to-air missile sites, Aoki reportedly told a news conference Tuesday.
Responding to the increasing threat from Beijing, Tokyo opened a Japan Self-Defense Force camp on Yonaguni in 2016 with troops to carry out coastal surveillance. Later in 2019, Japan opened new military bases in nearby Amami Oshima and Miyakojima equipped with truck-mounted anti-ship Type 12 surface-to-ship guided missiles and medium-range surface-to-air missiles.
While Japan is developing its Type 12 surface-to-ship missile with an extended range, the military units based in these islands are also expected to deploy new, hypersonic guided missiles and U.S.-made Tomahawk missiles.
A fourth base, home to about 600 troops and short-range missile systems, is being built on Ishigaki island. It is expected to become operational by March 2023.
On Dec. 16, Japan announced its updated National Defense Strategy providing for the biggest military build-up since the Second World War, with a whopping $320 billion plan aimed at boosting its military presence in the region.
The strategy raised concerns regarding China's attempts to change the status quo in the nearby East and South China Seas. It also highlighted North Korea's ballistic missile program and Russian military activity in the region as Japan's immediate security concerns.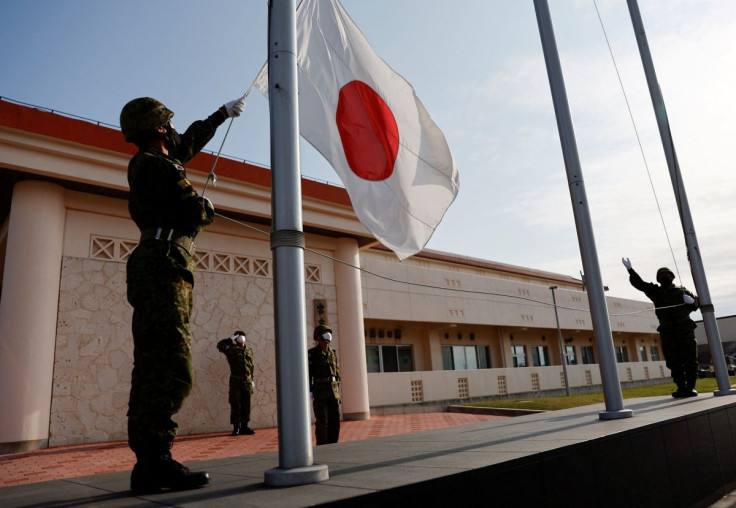 © Copyright IBTimes 2023. All rights reserved.