Japan Factory Output Rises Fastest In A Year, Outlook Uncertain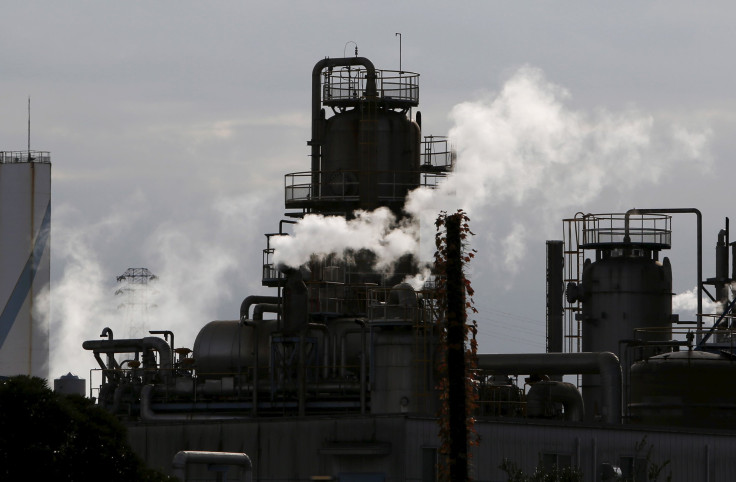 Japan's industrial output rose the most in a year in January, tentatively signaling a pick up in factory activity, but the outlook remains far from assured given global market jitters and weakening demand both at home and abroad.
The 3.7 percent month-on-month gain compared with economists' median estimate of a 3.3 percent gain in a Reuters poll, and followed a 1.7 percent drop in December, trade ministry data showed.
It was the fastest gain since January 2015, led by production of cars, electronics parts and general-purpose machinery, but manufacturers see poor prospects for industrial output in the coming months.
Retail sales fell 0.1 percent in January year-on-year and 1.1 percent month-on-month, following a contraction in fourth quarter gross domestic product, underscoring weakness in private consumption which accounts for about 60 percent of the economy.
Policymakers will scrutinize coming data, including January household spending due on Tuesday, for more clues to health of the economy.
"Expectations for additional monetary and fiscal policy action could rise if weakness in consumer spending and the broader economy persist," said Yuta Egashira, economist at SMBC Nikko Securities. "The risk of two straight quarters of economic contraction cannot be ruled out," he said, raising the possibility of Japan suffering a technical recession.
Manufacturers surveyed by the ministry expect output to fall 5.2 percent in February and grow 3.1 percent in March. Based on these estimates, output would fall 0.3 percent over January-March from the prior quarter, a trade ministry official said. "Output is probably weaker than the headline figure showed."
BOOMING FOREIGN TOURISM
Monday's indicators followed data out earlier this month showing exports fell the most in January since the 2009 global financial crisis, underscoring the absence of a growth engine for Japan's economy, the world's third largest.
A record number of foreign tourists in Japan has been a boost for retailers such as department stores as some of these visitors, Chinese in particular, have gone on a so-called "explosive buying" spree.
Nevertheless, retail sales fell in January for a third straight month, suggesting mild winter weather and a cooling consumer mood with the rising costs of food and necessities more than offset gains from booming tourism.
Japan's economy contracted by an annualized 1.4 percent in October-December, more than expected, as private consumption and exports slumped.
Analysts say any recovery in the current quarter will be modest because of weak demand both at home and abroad.
The BOJ's implementation of negative interest rates this month has not helped turn around sentiment, keeping alive speculation that the bank will ease policy again in coming months.
© Copyright IBTimes 2023. All rights reserved.