Japan Giving Philippines Planes To Monitor Chinese: Report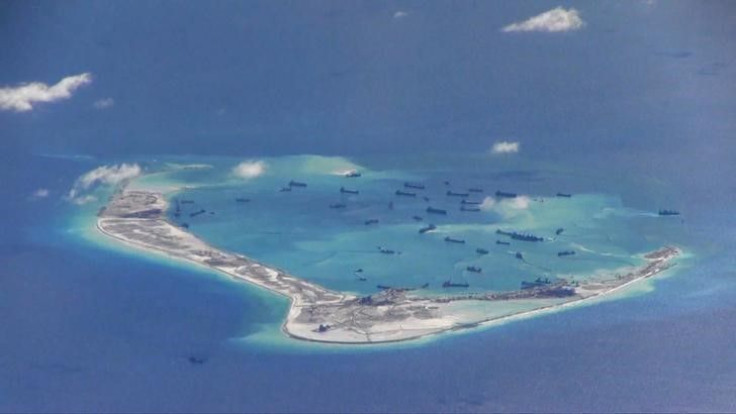 Japan wants to give planes to the Philippines that Manila could use for patrols in the South China Sea, sources said Thursday, a move that would deepen Tokyo's security ties with the Southeast Asian nation most at odds with Beijing over the disputed waterway.
Four sources with knowledge of the matter told Reuters that Japan was looking to offer three Beechcraft TC-90 King Air planes that could be fitted with basic surface and air surveillance radar.
They said talks within the Japanese government were preliminary and would need to overcome legal hurdles. Japan had yet to formally propose the planes as an alternative to more sophisticated Lockheed Martin P3-C aircraft that Manila wants to track Chinese submarine activity, they added.
Senior Philippine military and defense officials in Manila said they had not heard about the possible donation of the twin-turboprop TC-90 aircraft, which Japan uses to train military pilots.
"The Philippines doesn't have enough aircraft to conduct regular patrols over the South China Sea," one of the sources in Japan said, declining to be identified because he was not authorized to talk to the media.
Donating aircraft, even small planes, would represent a military upgrade for the Philippines, which has only a handful of fixed-wing planes it can deploy on maritime patrols.
Tokyo has no claims in the South China Sea, but is worried about Beijing's construction of seven artificial islands in the waterway's Spratly archipelago, which will extend Chinese military reach into sea lanes through which much of Japan's ship-borne trade passes.
Concerns over the islands have dominated regional meetings in Kuala Lumpur, Malaysia, this week between Southeast Asia and countries including Japan, China and the United States.
Equipping Manila with maritime-capable patrol planes would dovetail with Prime Minister Shinzo Abe's more muscular security agenda but probably anger China, which has repeatedly accused Japan of interfering in the South China Sea dispute.
A spokesman for Japan's Ministry of Defense said level talks had been set up to explore possible cooperation in military equipment with the Philippines but that there was no "concrete plan" to give Manila the TC-90s.
Philippine Defense Minister Voltaire Gazmin told Reuters he was unaware of any Japanese plan to supply the aircraft. Top Philippine generals said they were also unaware of any proposal but welcomed the growing security cooperation with Japan.
China's Defense Ministry did not immediately respond to a request for comment.
To allow what would be its first donation of equipment used by the Japanese military to another country, lawmakers would have to amend financial regulations that require second-hand government-owned equipment to be sold at fair market value, sources said.
That could open the way for Japan to give military equipment to other friendly nations in Southeast Asia.
The sources in Japan said radar to monitor surface activity and aircraft could be easily installed on the TC-90 planes if they were transferred. The U.S. military uses Beechcraft King Air 90s in transport roles and to train pilots.
While Gazmin said Manila still wanted P3s that Tokyo will retire over the next several years, a senior Philippine military official said operating and maintaining such advanced surveillance aircraft and ground-based support equipment would be a challenge. The P3s, which have four turboprops, also use a lot of fuel, he added.
Japan worries that the Philippine military's lack of experience in maritime surveillance means it would struggle to operate the aircraft's equipment and be able to quickly analyze data collected, sources in Tokyo said.
China claims most of the South China Sea. The Philippines, Taiwan, Malaysia, Brunei and Vietnam also claim parts of the ocean.
While acknowledging its new islands will have undefined military purposes, China insists it is not a threat to its neighbors and says the outposts will also have civilian uses such as search and rescue and weather monitoring.
Recent satellite images show China has almost finished building a 3,000-metre-long (10,000-foot) airstrip on one of the islands.
The Philippines and Japan have conducted two joint naval exercises in and around the South China Sea in recent months.
Philippine President Benigno Aquino III and Abe also agreed in June to begin talks on a visiting forces agreement that would open the way for Japan to use bases in the Philippines to refuel aircraft and resupply naval vessels.
The United States, which has security treaties with both Manila and Tokyo, has backed the cooperation because it wants its regional allies to shoulder more of the security burden as Chinese military power and assertiveness grows.
Washington has asked the Japanese military to provide training and maintenance along with any aircraft it supplies to the Philippines, a U.S. military source told Reuters.
© Copyright IBTimes 2023. All rights reserved.