Japan Heat Wave: At Least 3 People Dead, Over 800 Hospitalized As Temperatures Soar Past 95 Degrees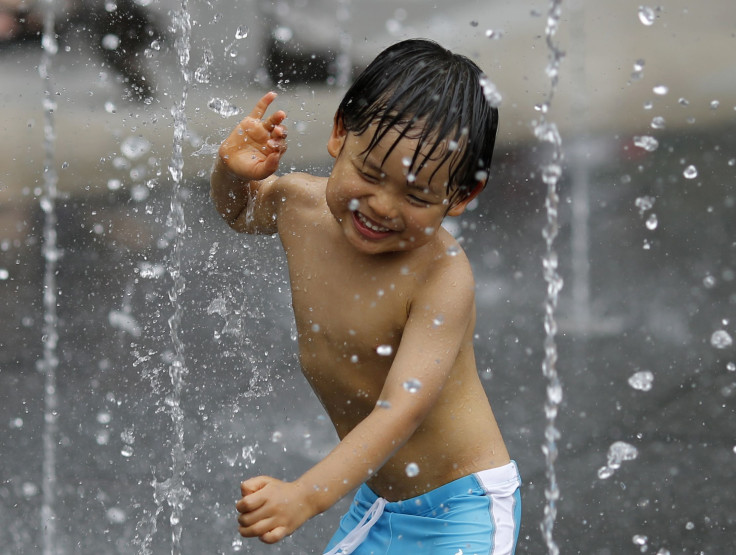 At least three people have died and over 800 hospitalized as a deadly heat wave continued in various parts of Japan on Tuesday. Temperatures pushed past 95 degrees Fahrenheit in the last one week, the Japan Times reported.
A 92-year-old man, who collapsed in a field in a western Tokyo town on Tuesday afternoon, was reportedly confirmed dead at a hospital. Over 3,000 people had been hospitalized between July 6 and July 12 across the country due to suspected heatstroke or heat exhaustion, local media reports said, citing a preliminary report released Tuesday by the fire and disaster management agency. The hospitalization rate during this period was six times higher than the week before when 471 people were admitted, authorities reportedly said.
"Our bodies are not used to high temperatures at this time of the year, so we should drink water often even if we are not thirsty (to avoid dehydration)," a disaster management agency official told the Japan Times.
The Japan Meteorological Agency reported that average temperatures in the country soared from 86 degrees to 95 degrees at 550 of its 928 monitoring locations.
A survey conducted by Showa University Professor Yasufumi Miyake revealed that over 2,400 people have died from heatstroke in Japan over five years until 2014 and nearly 80 percent of them were aged 70 or above, the Japan Times reported.
© Copyright IBTimes 2023. All rights reserved.