Japan Puts Military On Alert For Possible North Korea Missile Launch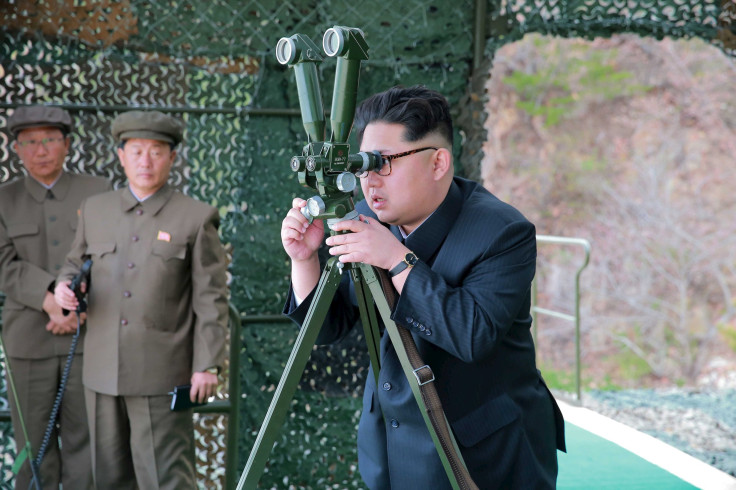 UPDATE 10:40 p.m. EDT — In what could be a related development, one of North Korea's highest-placed officials, career diplomat Ri Su Yong, is visiting China Tuesday, Japan's Kyodo news agency reported.
Ri was foreign minister until he was named a member of the Politburo during the recent congress of the ruling Workers' Party. Kyodo said his departure from Pyongyang's airport was confirmed.
Ri is known as a powerful and close family confidant of the isolated state's leader. Kim Jong Un. The French-speaking Ri, who acted as the young Kim's surrogate father when he was at a Swiss private school, is visiting China when North Korea's main ally has been growing increasingly frustrated with it over its nuclear ambitions.
UPDATE 8:55 p.m. EDT — A North Korean missile launch attempt early Tuesday morning appears to have failed, a South Korean military official told Reuters.
The launch attempt took place around 5:20 a.m. Seoul time (4:20 p.m. Sunday EDT), said the official, who asked not to be identified, without elaborating. South Korea's Yonhap News Agency said the attempted launch appeared to have been of an intermediate-range Musudan missile.
Japan put its military alert on Monday for a possible North Korean ballistic missile launch, state broadcaster NHK reported.
UPDATE: 6 p.m. EDT — South Korea has detected evidence of a possible planned North Korea missile launch, a defense official said on Monday, after Japan put its military on alert for a ballistic missile launch by the isolated state.
The South Korean defense official declined to comment on what type of missile might be launched, but South Korea's Yonhap News Agency said officials believe it would be an intermediate-range Musudan missile.
North Korea made three failed launch attempts of the Musudan in April, according to U.S. and South Korean officials.
A Pentagon spokesman, U.S. Navy Commander Gary Ross, said: "We are closely monitoring the situation on the Korean Peninsula in coordination with our regional allies. We urge North Korea to refrain from provocative actions that aggravate tensions and instead focus on fulfilling its international obligations and commitments."
Ross said he would not discuss U.S. intelligence assessments. The White House declined to comment.
Original story:
Japan put its military on alert on Monday for a possible North Korean ballistic missile launch, ordering naval destroyers and anti-ballistic missile Patriot batteries to be ready to shoot down any projectile heading for Japan.
A government official confirmed that an order was issued. The official declined to be identified as he is not authorized to speak to the media.
The order was first reported by state broadcaster NHK. A spokesman for the Ministry of Defense earlier declined to comment, as did South Korea's defense ministry.
Japan has put its anti-ballistic missile forces on alert at least twice this year after detecting signs of launches by North Korea.
North Korea conducted its fourth nuclear test in January and has followed that with test launches of various missiles.
Japan has advanced Aegis vessels in the Sea of Japan that are able to track multiple targets and are armed with SM-3 missiles designed to destroy incoming warheads in space before they re-enter the atmosphere and fall on their targets.
Patriot PAC-3 missile batteries, designed to hit warheads near the ground, are deployed around Tokyo and other sites as a second and final line of defense.
© Copyright Thomson Reuters 2023. All rights reserved.