North Korea Fires Short-Range Missiles Into Sea Of Japan After Kim Jong Un Threatened More Missile Launches, Nuclear Tests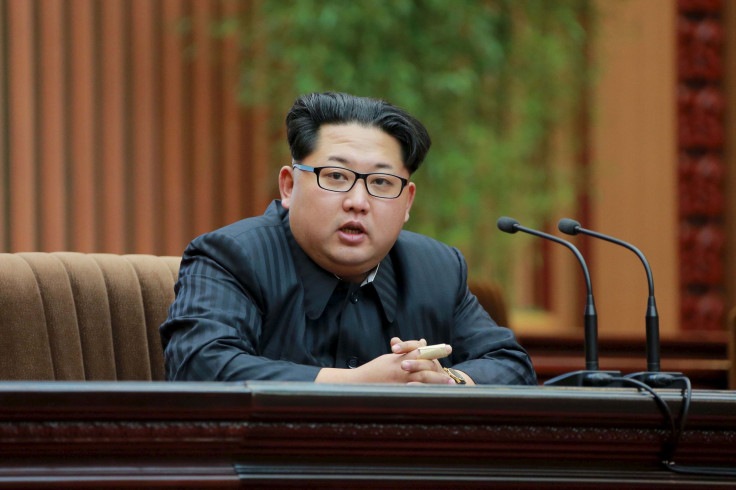 North Korea fired several short-range missiles into the waters off its east coast Monday, Yonhap news agency reported. The launches come just three days after Pyongyang launched a medium range ballistic missile into the Sea of Japan Friday, the first time since early 2014.
South Korean military are trying to determine the types of a missile and projectiles fired by the North Monday, Yonhap news agency reported, citing sources. The Joint Chiefs of Staff (JCS) reportedly said that the missiles were launched from the northeastern city of Hamhung at around 3:19 p.m. local time (2:49 a.m. EDT), and flew some 200 kilometers (124 miles).
"Our military is keeping close tabs on the situation and standing by with a heightened defense posture," the JCS reportedly said.
Monday's missile launch comes amid Pyongyang's series of provocations in reaction to the ongoing joint military drills by South Korea and the U.S.
Kim Jong Un's regime recently threatened missile launches and nuclear tests after the United Nations Security Council voted to place sanctions against the country. The vote was in response to North Korea's nuclear test on Jan. 6 and the launch of its long-range rockets on Feb. 7.
Meanwhile, South Korea said Monday that it was prepared for North Korea's fifth nuclear test as tensions escalated between the two Koreas in recent weeks, Agence France-Presse (AFP) reported.
A U.S. think tank reportedly said that recent satellite images showed activity at Pyongyang's main nuclear test site, giving rise to speculation that a further underground detonation could take place "any time."
The South's Unification Ministry, which is responsible for inter-Korean affairs, also reportedly said that it had reached a similar conclusion.
"We believe that a fifth nuclear test can take place right away. The government is preparing for all possibilities," Jeong Joon-Hee, a spokesman for the ministry, said, according to AFP.
© Copyright IBTimes 2023. All rights reserved.