Japan Vows to Hunt Whales, Despite Opposition from Environmentalists, Australia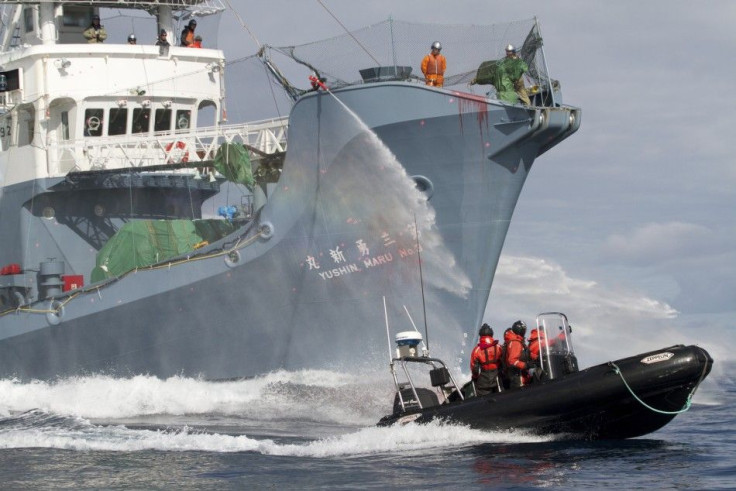 Japanese government officials have vowed that it will undertake its annual whale hunt in the Antarctic Ocean despite opposition from some foreign governments and environmentalist groups.
Fisheries minister Michihiko Kano said however that his country's whaling fleets will have increased security via additional ships to protect the whalers against harassment.
There is a premise that Japan aims to restart commercial whaling in the future and the nation needs to continue research whaling to achieve that, Kano said.
Japan will conduct the research whaling while strengthening measures against acts of sabotage, including dispatching Fisheries Agency escort ships."
Japan was forced to reduce its whaling activities last year due to relentless pressure from foreign government and confrontations with anti-whaling activists.
Typically, Japanese whaling vessels sail to the Antarctic in late autumn and return the following spring.
According to reports, commercial whaling has been banned for 25 years, however Japan still capture about 1,000 whales annually under what it calls "scientific research."
Iceland and Norway also hunt whales.
This year, Australia has already condemned Japan's decision to resume whaling and has challenge Tokyo in the international court.
There is widespread concern in the international community at Japan's whaling program and widespread calls for it to cease, said Australian Foreign Minister Kevin Rudd in a statement.
Australian officials said they remained resolute in [their] opposition to all commercial whaling, including Japan's so-called scientific whaling."
Moreover, an anti-whaling group called Sea Shepherd Conservation Society has again threatened to follow Japanese whalers and prevent the hunting of the huge sea mammals.
© Copyright IBTimes 2023. All rights reserved.