Japanese Police Investigate Possible Attack On US Base Of Camp Zama, Find Projectile Near Camp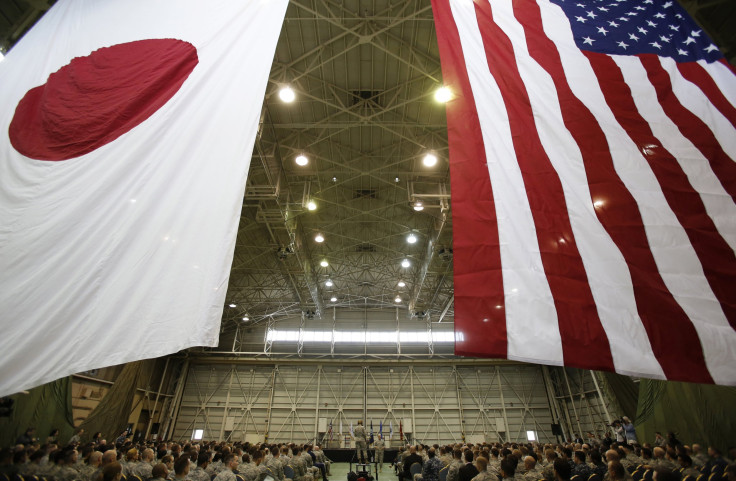 Japan is investigating a case of possible attack on a U.S. army base near Tokyo, after police officials found a pair of launchers and a projectile on Tuesday, following reports of explosions in the area. A resident near the area had called the police saying three explosions could be heard.
Officials found two iron pipes, which were suspected to be launchers, planted into the ground, about 800 meters (half a mile) southwest of the base, the Japan Times reported. The pipes were reportedly aimed at Camp Zama, the U.S. Army post in the area. No injuries or damage were immediately reported, according to the Associated Press (AP), which added that investigators also found a projectile at another field nearby. The projectile is reportedly believed to have been fired at the base from one of the launchers.
"There were no reports of explosions on Camp Zama and as of now, no evidence of explosions or impacts," Camp Zama officials said in a statement Tuesday, according to Stars and Stripes, a U.S.-based news website. "The Army is cooperating with the local authorities in their investigation. Regardless of anyone's intent or target, activities like these place Japanese citizens at risk."
The incident comes as Japanese Prime Minister Shinzo Abe arrived in the U.S. on Sunday for a week-long visit. The two countries agreed to revise defense guidelines that would provide a boost to Japan's military amid China's growing aggressiveness in the Asia Pacific region, the AP reported.
© Copyright IBTimes 2023. All rights reserved.