Japan's Dismal GDP Growth Fuels Worries Over Proposed Sales Tax Hike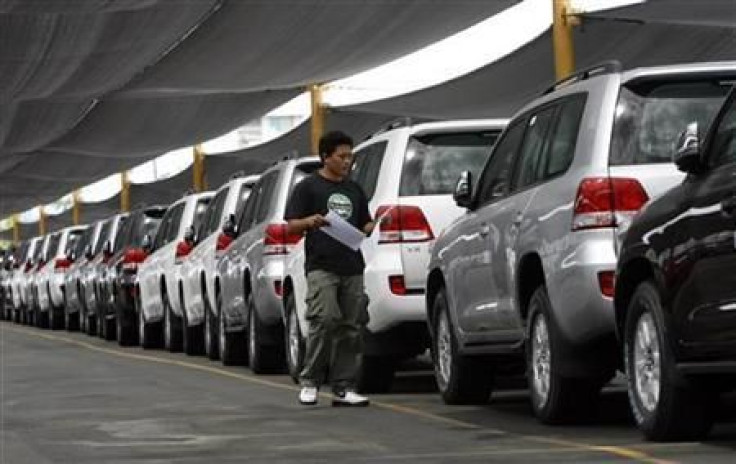 Japan, on Monday, registered a weaker-than-expected 2.6 percent annualized growth in the second quarter, fueling worries that its economy may not be strong enough for a phased increase in sales tax slated to begin in April 2014, as many remain skeptical about the effects of Prime Minister Shinzo Abe's brand of economics, which is marked by aggressive monetary easing, increased public spending and structural reform.
Etsuro Honda, a key advisor to Abe, said the economy's dismal performance -- far below a 3.6 percent growth predicted by some analysts -- has put the prime minister in a difficult situation.
"We really can't say that the conditions have been achieved to raise the sales tax as planned," Honda, a Shizuoka University professor, who has voiced caution about the tax hike in the past, told Reuters.
Abe's government is considering three different scenarios to implement the sales tax hikes. They include raising it to 8 percent from the current 5 percent in April 2014 followed by a subsequent hike to 10 percent in October 2015, adopted by a law enacted in August 2012; a 7 percent increase in the first phase followed by an incremental increase of 1 percent in the following years; or, to raise the tax by 1 percent annually, according to Reuters.
Abe's government had earlier said that the growth rate in the second quarter of 2013 would be a decisive factor for the proposed tax hikes. However, Abe is expected to wait until after revised data are released -- on Sept. 9 -- on preliminary figures for April-June gross domestic product, or GDP, and, before a Diet session in the fall.
The International Monetary Fund, or IMF, in a report published on July 12, warned Japan of rising fiscal risks and called for "a credible medium-term fiscal plan," which included raising the consumption tax rate to 10 percent and formulating growth-friendly revenue and expenditure measures to bring down the debt-to-GDP ratio.
IMF predicted a 2 percent growth rate for Japan in 2013, mainly supported by fiscal stimulus and monetary easing, resulting in increased private consumption with some lag to investment.
"A strengthening of external demand—helped by depreciation—and frontloading of consumption and residential investment ahead of the April 2014 consumption tax increase would further support the recovery," the report said.
Consumer spending accounted for 1.9 percentage points of the annualized real growth rate in the second quarter, while government spending and trade contributed 0.7 percentage points each, Bloomberg reported.
However, private residential investment, a significant contributing factor in the country's economic recovery ahead of the tax hike, fell an annualized 1 percent when compared to the previous quarter, dropping for the first time since the first quarter of 2012.
"In 2014, growth is expected to moderate to 1.2 percent as a continued pickup in private domestic demand is offset by fiscal withdrawal from the consumption tax increase and an unwinding of reconstruction spending (2¼ percent of GDP), as well as weaker global growth," IMF said.
© Copyright IBTimes 2023. All rights reserved.