JC Penney Owners Make Surprising $8.6 Billion Bid To Buy Up Rival Kohl's
The same companies that bought struggling department store chain JC Penney in December 2020 are looking to purchase retail rival Kohl's (KSS) in a deal valued upwards of $8.6 billion.
According to a report by the New York Post, Simon Property and Brookfield Asset Management, the owners of JC Penney, have submitted a bid to buy Kohl's for $68 a share. Shares of Kohl's have not traded above $65 in almost three years.
As of Monday at 2:23 p.m. ET, shares of Kohl's were trading at $59.89, up $2.53, or 4.41%.
The New York Post cited sources that the intention would be to have JC Penney and Kohl's operate as separate brands while streamlining operations and cutting costs by $1 billion over the next three years.
In addition, Simon and Brookfield are looking to run a single management team for both JC Penney and Kohl's while merging the two chains' IT systems and manufacturing all private label apparel by the same in-house label, sources told the New York Post. Meanwhile, Kohl's rollout of Sephora shops in its stores would also be halted.
Wisconsin-based Kohl's operates over 1,100 outlets. Most Kohl's locations are smaller than their chain competitors and are concentrated in strip centers as opposed to malls, which makes the company more attractive to bidders.
Simon Property and Brookfield Asset Management are not the only bidders eyeing Kohl's, after the retailer put itself up for sale at the urging of two activist investors, Macellum Capital Management and Engine Capital.
Private equity firms Sycamore Partners and Leonard Green & Partners, as well as Saks Fifth Avenue's parent company Hudson's Bay, have reportedly shown interest in Kohl's.
Kohl's said in March that Goldman Sachs Group, which is fielding bids for the company, had talked with more than 20 potential buyers.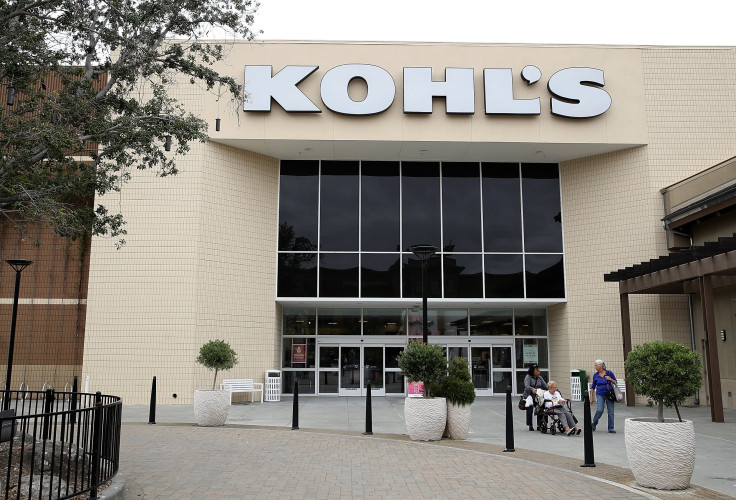 © Copyright IBTimes 2023. All rights reserved.