Can JC Penney Perform A Magic Act As It Emerges From Bankruptcy?
After years of struggles, JC Penney may be finally ready to turn the corner. But what does the department store retailer really need to do to bring back customers?
JC Penney's challenges are nothing new. The company has seen its sales lag over the years and its foot traffic dwindle at its brick-and-mortar stores. Changes made by then-CEO Jill Soltau were part of a "holistic approach" to transform the retailer and draw in consumers, but the changes proved fruitless.
JC Penney announced in February 2019 that it was getting out of the appliance and furniture business. It tried out a reimagined store concept in Texas in November 2019. It introduced a men's outdoor line under the St. John's Bay brand and partnered with thredUP in 2019, and it even launched its own jeans line for women the following year.
But it wasn't enough to stave off bankruptcy as it was saddled with $4 billion in debt that was only further compounded by the impact of the coronavirus pandemic.
In March 2020, JC Penney temporarily closed its doors as nonessential businesses were required to shut down due to state requirements amid the COVID crisis.
The result pinched JC Penney further, causing the company to file for bankruptcy protection in May 2020, announcing at the same time that it was closing 242 stores. While the company later reworked the exact number of store closures, layoffs ensued for its workforce, along with reports of putting its Plano, Texas, headquarters up for sale.
Finally, JC Penney found a buyer in mall operators Simon Property Group and Brookfield Asset Management, which picked up the retailer in an undisclosed transaction, which closed in December.
At the time of the purchase, David Simon, president and CEO of Simon Property Group, said in a statement, "We have always been firm believers in JC Penney, and are very pleased to help preserve this iconic institution and save tens of thousands of jobs."
"JCPenney is now poised for a future-focused on innovation and consumers, while continuing to navigate through the pandemic. We are excited about JCPenney's future growth and look forward to collaborating with the JCPenney team to serve its customers and communities," he added.
On Dec. 31, Soltau left the company, and JC Penney said it was on the search for new leadership.
As JC Penney looks to right the ship, it needs to consider what it will take to draw in the customers it lost before and during the pandemic.
An area where the company has been successful in the past with consumers has been with its private-label brands.
Ray Wimer, a professor of retail practice at Syracuse University, told International Business Times in an email that "JCP has to give a reason for their customers to come to their stores/website and offering the high-low pricing that they are known for and their core customers like with a focus on their own private label brands would be a strategy to draw them back."
E-commerce will also be key to JC Penney's survival as it looks to compete against its retail rivals, especially as consumers have shifted toward online shopping during the pandemic.
"JC Penney is one of the brands that must broaden their reach via e-commerce," Rob McGovern, CEO of retail data firm PreciseTarget, told IBT.
"While in-store [sales] will continue to be their largest channel, we should expect them to swim with the currents toward online sales.
"While the Simon acquisition will buy JCP stability in the near-term, their long-term survival will be dependent on them having a strong e-commerce presence. The pandemic has accelerated the shift to e-commerce."
Mall operators Simon Property and Brookfield Asset also have a vested interest in seeing JC Penney succeed.
Doug Wolfe, managing director of corporate recovery at bankruptcy consulting firm Gavin/Solmonese, told IBT that "malls have an interest beyond the business to keep traffic going into the malls. Building the e-commerce business is not their focus. My guess is you might see a lot more in-store specials and events to get the walk-in traffic once the COVID situation has subsided."
Wimer maintains that the road forward will not be easy for JC Penney.
"It is not only their financial struggles these past few years," Wimer said. "The amount of competition that they are up against – Kohl's, TJX, Target, and even Walmart — had decent years and were able to invest in technology, something JC Penney was not able to do. It is going to be tough sledding for JC Penney."
Wimer noted that Kohl's, TJX, Target and Walmart have invested heavier into private label and compete on price with JC Penney.
Wolfe agreed with the challenges that JC Penney faces ahead.
"I think this is going to be very difficult [for JC Penney]. Unless they can come up with a very innovative and creative way to reinvent their brand," Wolfe said. "The customer base for JC Penney is getting older and older and I haven't heard my kids say, 'Hey, we got to get to JC Penney today.'"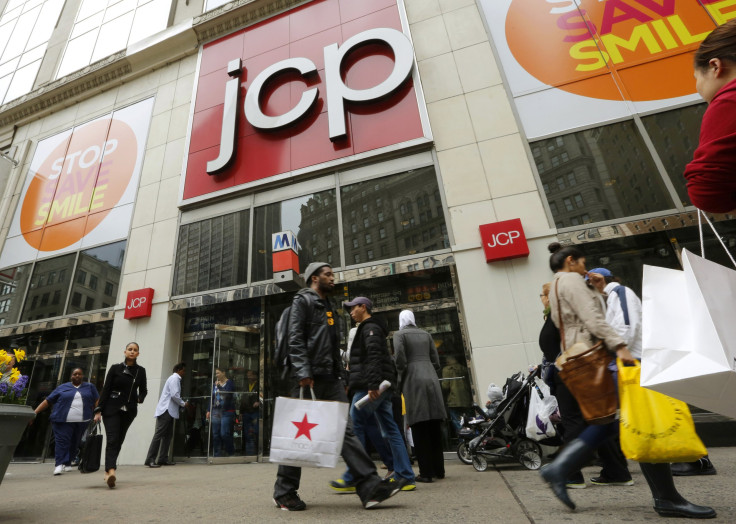 © Copyright IBTimes 2023. All rights reserved.