Jeanie Buss Net Worth: How Much Is Lakers Owner Worth?
KEY POINTS
The Lakers won their 17th title after defeating the Miami Heat
Jeanie Buss became the first woman owner to win an NBA title
Buss was once engaged to Phil Jackson
Jeanie Buss, the owner of Los Angeles Lakers, is worth $500 million. Here's how she compares to the other NBA owners in terms of wealth.
The richest NBA owner Steve Ballmer sits atop the wealthiest owners ranking with $51.4 billion. Buss may be far behind the rankings, but she was instrumental in helping her team win the title against the Miami Heat. As a top executive of a sports team and an NBA owner, she became an inspiration to other women in sports and living proof that women also have a place in top level team management.
After defeating the Heat, the 59-year-old became the first woman controlling owner to lead an NBA organization to a championship, per Yahoo! Sports. Aside from Buss, there are only a handful of women in charge of NBA teams such as Gayle Benson of the New Orleans Pelicans, Gail Miller of the Utah Jazz and Portland Trail Blazers' Jodie Allen.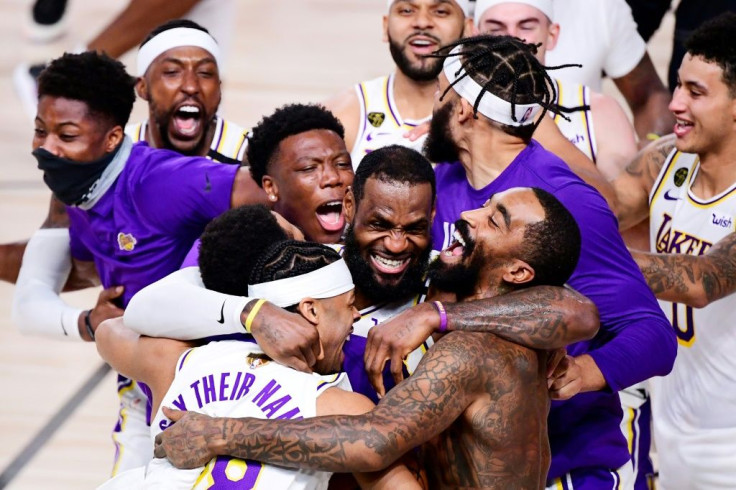 On the personal side, she was once engaged to Phil Jackson who used to coach the Lakers and won five titles with them. According to Celebrity Net Worth, the two started dating in 1999 but broke up for good in 2016.
The journey to an NBA title was not an easy one for Buss. She only became a controlling owner of the Lakers in 2017, four years after her father Jerry Buss passed away. The Santa Monica, California native had to win a lengthy court battle over her brothers. Buss has been the president of the franchise since 2014.
The Lakers spent years rebuilding with their last title coming in 2010. When Buss took over, she hired former Lakers star Magic Johnson as president of basketball operations and secured the services of Rob Pelinka for the general manager position. The hiring of Johnson was seen as a factor in getting LeBron James to join the Purple and Gold in 2018. However, Magic did not get to see the result of his project as he resigned in 2019, a report from NBA.com revealed.
To stabilize the wobbling ship, Buss decided to promote Pelinka to the position vacated by Johnson. The top level management decisions were executed by Buss, but they did not sit well with the fans at first. This mirrors the owner's ability to make risky but calculated moves. In the end, the team was able to win the title, proving all the naysayers wrong.
As long as the team is winning and LeBron James and Anthony Davis are happy, there is no reason why the Lakers could not dominate in the years to come.
© Copyright IBTimes 2023. All rights reserved.
FOLLOW MORE IBT NEWS ON THE BELOW CHANNELS