Jeb Bush Hispanic? Likely 2016 Presidential Candidate Says So On Voter Registration Form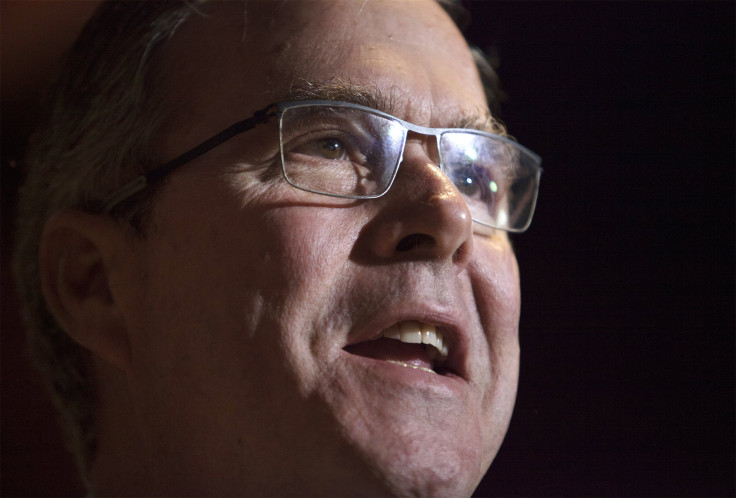 UPDATE 11:48 a.m. EDT: "My mistake!" Jeb Bush tweeted in response to the revelations that he marked that he was Hispanic on his 2009 voter registration form. The tweet was a reply to his son, Jeb Bush Jr., who wrote, "LOL - come on dad, think you checked the wrong box," and added the hashtag #HonoraryLatino:
Original story:
While he speaks Spanish and has a Mexican-born wife, potential 2016 candidate and former Florida Gov. Jeb Bush is not Hispanic. But that didn't stop him from checking off Hispanic as his race on his 2009 Florida voter registration form obtained by the New York Times and published on Monday.
A spokeswoman for the likely 2016 GOP presidential candidate didn't explain to the Times why Bush marked his voter registration form that way. The paper noted that it's possible the mistake was an oversight but that similar actions caused damage to campaigns, including Elizabeth Warren's run for Senate in Massachusetts in 2012. Although she still won the election, Warren stirred controversy after she said she was Native American without any proof. Critics said the claim was made to advance her career in academia. But polls found that voters didn't care much about her ethnic background.
Bush, an early front-runner in the 2016 race, is the son of former President George H.W. Bush and the brother of ex-President George W. Bush. He was governor of Florida from 1999 to 2007. Both Jeb Bush's father and mother are Caucasian. His wife, Columba, is from Mexico. Jeb Bush speaks fluent Spanish, which he has used on the campaign trail and is expected to be an asset in courting Hispanic voters.
Hispanics helped propel Jeb Bush to the governorship in 1998, when 61 percent of Hispanic voters cast a ballot for him. He had similar numbers in his re-election campaign in 2002, when 57 percent of Hispanics voted for him, according to the Center for Immigration Studies. Florida's Hispanic community is dominated by Cubans, who generally vote Republican, although tides are shifting. In 2002, 64 percent of Cuban voters identified as Republican, according to a Pew Research Center poll. In 2013, 47 percent of Cubans identified as Republicans, according to the same survey.
You can view a copy of Bush's 2009 Florida voter registration application here.
© Copyright IBTimes 2022. All rights reserved.
FOLLOW MORE IBT NEWS ON THE BELOW CHANNELS