Jeb Bush President 2016? Former Florida Governor Will Decide 'In Short Order' On Potential Bid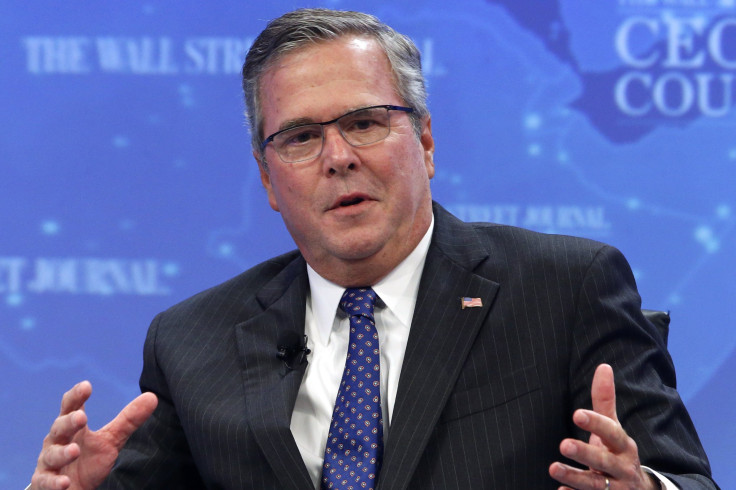 Former Florida governor Jeb Bush will decide "in short order" whether he will follow through on a long-rumored run for president in 2016. Bush addressed his plans Monday during a keynote address at the Wall Street Journal's CEO Council, an invitation-only meeting of top policymakers and 153 of the world's top business leaders.
"I'm thinking about running for president, and I'll make up my mind in short order -- you know, not that far out into the future, I don't know the exact time line," Bush said, according to CNN. "I don't know if I'd be a good candidate or a bad one. I kind of know how a Republican can win."
Bush identified the United States' immigration policy, educational system and energy market as potential targets for reform. Measures such as the approval of the Keystone XL oil pipeline and the pursuit of oil drilling on federal land would allow America to meet its energy demands domestically, he said. Entitlement reform would make the American economy "young and dynamic," but Bush acknowledged that it would not "happen any time soon."
He also advocated for an expansive foreign policy and renewed dedication to military supremacy on a global stage. "The world is being disrupted, some in good ways and some in really bad ways, and but for us, there is no source of stability that allows that transformation to take place in a peaceful way," Bush said.
Significant political donors were among the CEO Council's attendees, the Associated Press reported. Though considered an early front-runner for the Republican Party nomination in 2016, Bush's support for immigration reform stands at odds with the party's more conservative members and could hinder his potential bid.
Bush is the younger brother of former President George W. Bush, who addressed his sibling's potential presidential bid in October. "I think [Jeb] wants to be president. I think [Jeb would] be a great president, he understands what it's like to be president," he said during an appearance on Fox News.
© Copyright IBTimes 2023. All rights reserved.