Jeffery Edward Fowle, American, Arrested In North Korea For Having Bible In Hotel Room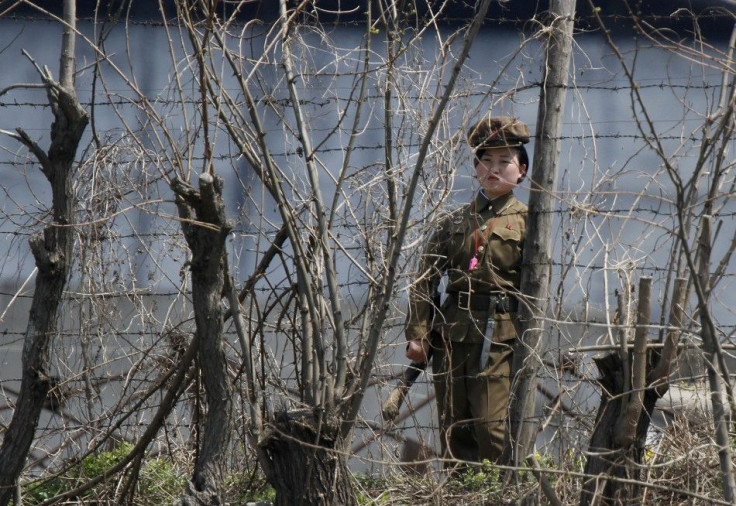 An American has been arrested and is being held in North Korea for leaving a Bible in a hotel room as he attempted to leave the country, state media said Friday.
Little is known about the man, who was identified in Korean as Jeffrey Edward Fowle. The exact spelling of his name is unknown.
"The U.S. citizen, who entered the DPRK [Democratic People's Republic of Korea] on April 29 as a tourist, engaged in activities that were in breach of DPRK's laws," the official Korean Central News Agency said.
Officials at the State Department said they were aware of the situation, but did not have any other information to provide. In a briefing Friday, spokeswoman Marie Harf said she could not share any other news about Fowle for "privacy reasons."
Fowle is the third American to be arrested and detained in the country. In April, North Korea detained 24-year-old Miller Matthew Todd. North Korean officials said he entered the country on April 10 with a tourist visa, but asked for asylum. The country also has been holding Korean-American missionary Kenneth Bae since November 2012. In the briefing Friday, Harf said the department had spoken with Bae's family on June 4.
After Todd was arrested in April, Koryo Tours, a company that guides foreigners through the country, released a statement that said:
"Koryo Tours is aware of the news reports of the detention in Pyongyang of a young American tourist on April 10th, apparently claiming asylum. As this man didn't travel with Koryo or any of our partners we have no comments on this issues beyond hoping that he is released as quickly as possible."
It is believed that Fowle was also touring the country with one of the few companies offering services. North Korea Tours, with headquarters in Connecticut, said Fowle was not a client. Simon Cockerell, a longtime tour leader for Koryo Tours, told the Wall Street Journal that the Swedish Embassy in Pyongyang, which represents U.S. interests in the North, had asked the company not to comment on the case.
As the news of Fowle's arrest circulated, people took to Twitter questioning the reason for Fowle's tour through the country.
Michelle Flor Cruz contributed reporting.
© Copyright IBTimes 2023. All rights reserved.