Jeffrey Epstein's Staff Confirms Prince Andrew Had Sex With Minor On Private Island
KEY POINTS
Prince Andrew had been seen "grinding against" a minor in 2001
Epstein's former aide worked with the pedophile between 1999 and 2006
Prince Andrew has called Virginia Roberts Giuffre's claim of sexual abuse "baseless"
A former staff member of late-pedophile Jeffrey Epstein claimed he saw British royalty Prince Andrew engaging in sexual acts with a minor on his employer's private island.
Steve Scully, 72, is a former telecommunications specialist who worked for Epstein between 1999 and 2006. In a phone call with 7News Spotlight, Scully said he once saw Prince Andrew removing the bathing suit top and "grinding against" then 17-year-old Virginia Roberts Giuffre on Epstein's private island of Little St. James in U.S. Virgin Islands in 2001.
"He removed her bathing suit top and then started grinding against her and grabbing her ass," he said. "They were kissing as well. That's when I had words with him. I said, 'Hello, your Highness.' And he said, 'No, it's Andrew.'"
Speaking to the publication, the former aide said he received no financial incentive for his statements. He also noted that he hasn't seen Giuffre for almost two decades.
Scully was deposed by Giuffre's legal team in October. He has also sworn to give evidence against the Duke of York if the civil suit goes to trial in New York in 2022.
Guiffre, who is now 38, has filed a civil case against Prince Andrew who she claimed sexually abused her on at least three occasions when she was 17. She also claimed Epstein compelled her to engage in sexual activities with the British royalty in 2001.
She has accused Prince Andrew of sexual assault and "rape in the first degree" in her lawsuit. The suit was filed in New York in August.
The British royalty has repeatedly rejected Giuffre's claim, calling it "baseless" and part of an effort to "achieve another payday" in filings with the U.S. District Court in Manhattan on Oct. 29.
"Prince Andrew never sexually abused or assaulted Giuffre," Andrew's lawyers wrote in the filings, according to Reuters. "He unequivocally denies Giuffre's false allegations against him."
The prince's lawyers also noted that Giuffre had already received "millions of dollars" after she settled a 2015 defamation lawsuit against Epstein's associate Ghislaine Maxwell.
Prince Andrew's legal team is scheduled to appear at a Manhattan federal court on Jan. 4 to request for a dismissal of the case. Should the judge not grant the prince's request for dismissal, the case will go to trial between September to December of 2022.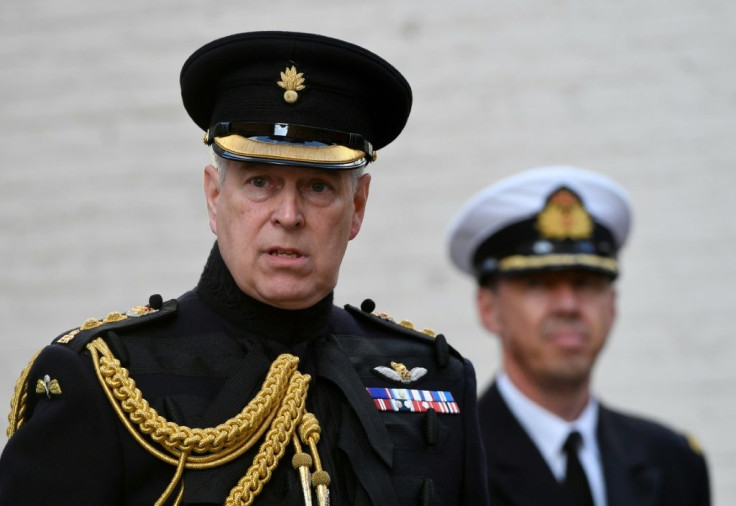 © Copyright IBTimes 2022. All rights reserved.
FOLLOW MORE IBT NEWS ON THE BELOW CHANNELS