Jeremy Lin Hornets Return Makes Sense: New Coach Perfect For NBA Champ
Jeremy Lin may not have played an integral role in the recent NBA title conquest of the Toronto Raptors although it remains that he is an NBA champion. In fact, he is the first Asian-American to win an NBA title -- something any cager would dream of fulfilling in their professional basketball career. Lin is currently a free agent and there is no word yet on where he could be playing next season. Looking at his past teams, the Charlotte Hornets looms as a sensible landing spot.
Lin played for the Hornets back during the 2015-16 NBA season. It was a big thing back then since he was struggling to find a new home. He had just wrapped up his stint with the Los Angeles Lakers, a stop that was not spared from controversy. He was signed to a two-year $4.3 million deal at the time, NBA.com reported. He would exercise his player option the following year and eventually join the Brooklyn Nets.
While in Charlotte, there was no doubt that Lin proved to be a spark under the watch of head coach Steve Clifford. He did his part in helping the Hornets reach the NBA playoffs that year, although they bowed to the Miami Heat in the first round. That performance rewarded him with a three-year $36 million deal with the Nets, but injuries kept him from replicating his brilliance with the Hornets. He was eventually traded to the Atlanta Hawks before getting waived and then picked up by the Raptors, according to another report from NBA.com.
Lin is now in search of a new team although no NBA squad has officially expressed interest in the 30-year-old guard. With Kemba Walker and Jeremy Lamb out of the picture, a return to the Charlotte Hornets could make sense. Linsanity has been known to thrive well on the open court and his style of play could be fit to Borrego's system of a faster style of play. The fact that Lin can hit it from outside and drive hard to basket loom as bonuses should a return be in order.
Terry Rozier is the lone familiar name in the mix, acquired from the Celtics in that sign-and-trade deal involving Walker, NBA.com reported. After him, however, the only other names that could get the starting nod are Miles Bridges and Dwayne Bacon. A veteran's minimum could be offered to Lin, probably the same thing that would be offered by other teams interested in taking him in next NBA season.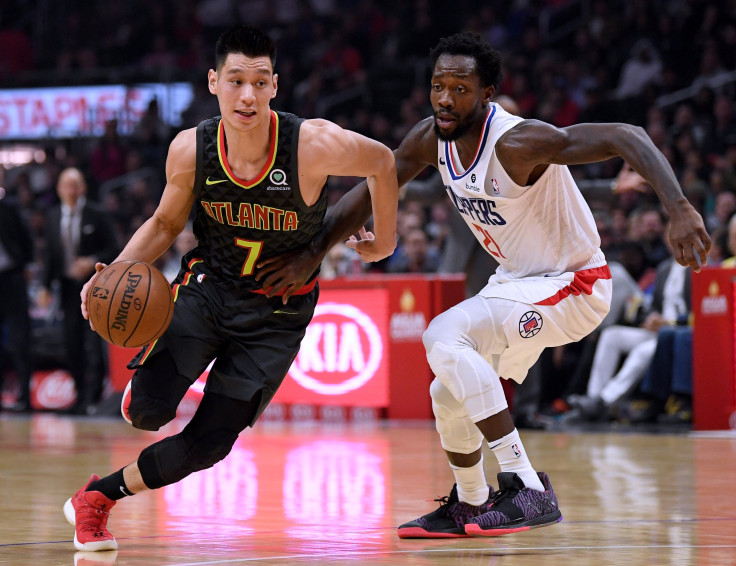 © Copyright IBTimes 2022. All rights reserved.
FOLLOW MORE IBT NEWS ON THE BELOW CHANNELS