Jeremy Lin's Roller Coaster NBA Career: Warriors Hope To Resurrect Linsanity
Jeremy Lin's NBA career might not be over just yet. After spending a year out of the league, the guard could be one step closer toward making his return.
Lin is on the verge of signing an Exhibit 10 contract with the Golden State Warriors, The Athletic reports, which would put him in the G-League with a chance to make his way onto the NBA roster. Lin responded to the report, claiming no final decision has been made.
The 2019-2020 season was the first year in a decade in which Lin didn't play an NBA game. He starred for the Beijing Ducks in the Chinese Basketball Association but has made it clear that he hopes to have another run in the NBA.
Few players in recent memory had a more unique stint in the NBA than Lin. An undrafted Harvard graduate in 2010, Lin went from unknown bench player to superstar in the blink of an eye.
"Linsanity" took the sports world by storm in 2012 when Lin took advantage of his first real playing time with the New York Knicks. He averaged 20.9 points per game in February of that year and became an integral part of a team that went to the playoffs.
Lin's No.17 jersey with the Knicks was the NBA's second-best seller in the 2011-2012 season.
Lin signed with the Houston Rockets in 2012 and was never able to recapture the magic of his short time in New York. He did spend much of the decade as a productive player, averaging 11.6 points, 4.3 assists and 1.1 steals over the course of 480 career games.
As a scoring threat off the bench for the Charlotte Hornets, Lin finished seventh in the 2016 Sixth Man of the Year award voting. He averaged 14.5 points and 5.1 assists per game for the Brooklyn Nets the following season.
An injury cost Lin virtually all of the 2017-2018 season. He started the 2018-2019 season with the Atlanta Hawks and later signed with the eventual champion Toronto Raptors.
Lin last stepped on an NBA court in Game 3 of the 2019 Finals.
It's clear that the Warriors won't get the 2012 version of Lin or even the player from a few years ago that was among the league's best scorers off the bench. Any kind of production from Lin on the NBA roster would make this a worthy signing.
Golden State is lacking in backcourt depth without the injured Klay Thompson. Brad Wanamaker and Damion Lee are the top two guards behind starters Stephen Curry and Andrew Wiggins on the Warriors' depth chart.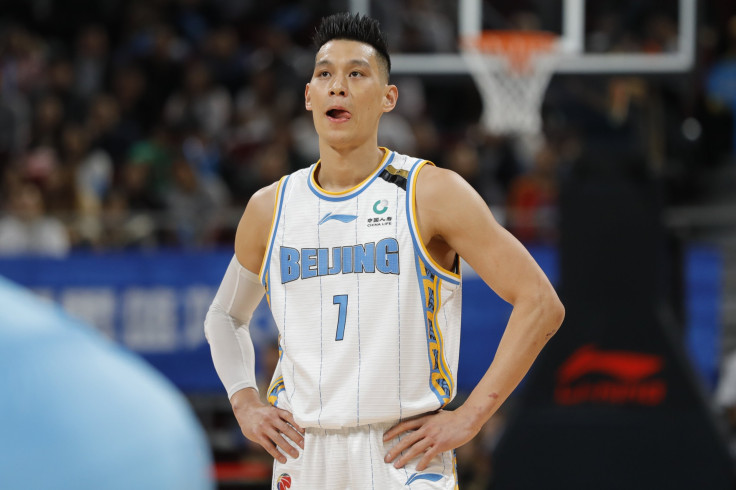 © Copyright IBTimes 2023. All rights reserved.