Jerry Sandusky Jury Reaches Guilty Verdict; Attorney Plans To Appeal Conviction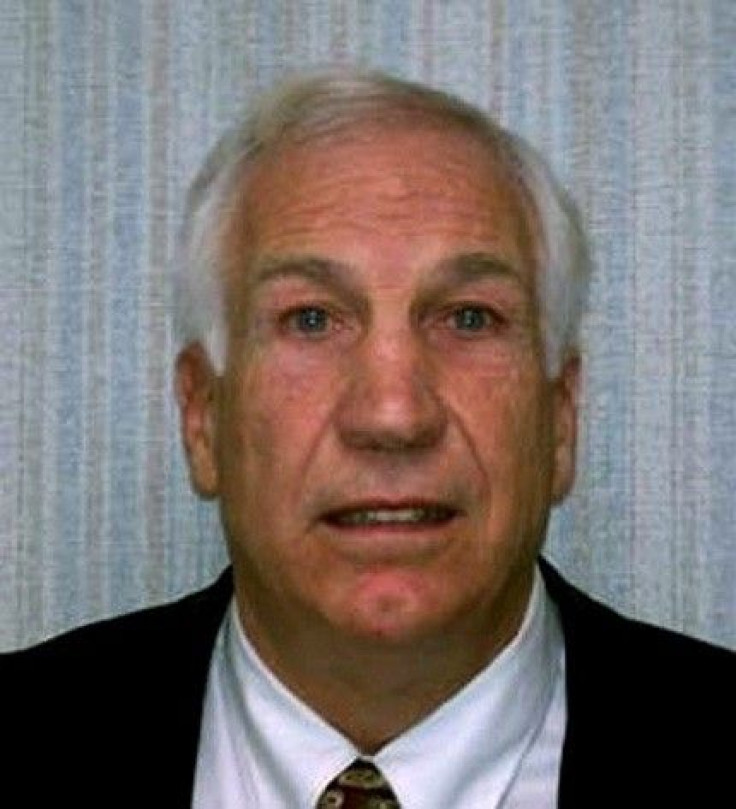 Update: Jerry Sandusky Placed On Suicide Watch For His Own Safety, Attorney
The jury in Jerry Sandusky's case reached a guilty verdict late Friday night after deliberating more than 20 hours over two days, but his lawyer plans to appeal the conviction.
The former Penn State assistant football coach was found guilty on 45 of 48 counts of child sex abuse. He originally faced d 52 counts of sex abuse, but the judge dropped four counts during the trial saying that they were either unproven, duplicative or brought under a statute that did not apply. (Read how Sandusky chose victms.)
Sentencing has been set for September and the 68 year old is facing life in prison. The exact term of years is not yet known but reports are that he could get approximately 400 years behind bars.
Sandusky was remanded in custody when Judge John Cleland denied defense attorney Joseph Amendola's request that his client be released on house arrest. Cleland is a senior judge in McKean County but was tasked to take on the trial when Centre County judges recused themselves from the case.
According to MSNBC, Amendola said he respected the verdict, expected the outcome and believed Sandusky has legitimate grounds for appeal.
We said we were attempting to climb Mount Everest from the bottom of the mountain, Amendola said. Obviously, we didn't make it.
Sandusky was a former defensive coordinator for the Penn State football team. The counts alleged Sandusky abused 10 boys over a period of 15 years, claims he always denied.
A grand jury report detailed that Sandusky would choose his victims, mainly minors, and groomed them through his Second Mile charity. The charity program was set up in the 1970s to help troubled children. Once Sandusky found an alleged prey he would shower that victim with gifts, trips to football games and money.
In the grand jury report victims spoke about how Sandusky would lure them to his house, university shower rooms or even hotels.
Eight of the victims took the stand and retold stories that involved inappropriate touching, forced oral sex and anal sex - some incidents dating back to the mid 1990's.
Sandusky's lawyer has argued that money was driving the allegations years later. The former coach didn't take the stand to defend himself.
When the verdict was read Sandusky showed a lack of emotion that a juror said was confirmation they made the right decision.
Joshua Harper told Today that Sandusky showed no real emotion ... just kind of acceptance because he knew it was true.
Lead prosecutor Joseph McGettigan III, described Sandusky as a predatory pedophile.
Pennsylvania Attorney General Linda Kelly's office prosecuted Sandusky. She said A serious child predator ... has been held accountable for his crimes and thanked the victims who spoke up.
Sandusky was arrested last November. Following the arrest Penn State trustees fire head coach Joe Paterno for a lack of leadership after he was told by then-graduate assistant Mike McQueary that he saw Sandusky inappropriately touched a minor. University president Graham Spanier was also ousted in the scandal and there are criminal charges against athletic director Tim Curley and now-retired vice president Gary Schultz for their failure to properly report the suspected child abuse and for perjury, according to Fox News.
© Copyright IBTimes 2023. All rights reserved.
FOLLOW MORE IBT NEWS ON THE BELOW CHANNELS