Jesse Robredo Plane Crash: Filipino Politician Found Dead, 180 Feet Below Sea After Plane Goes Down Off Masbate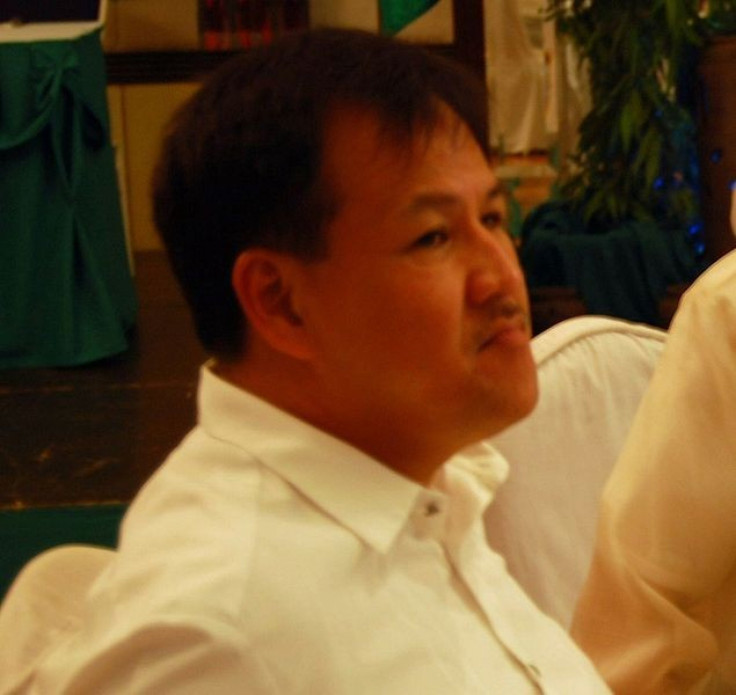 Jesse Robredo, a Filipino politician who served as Secretary of the Interior and Local Government in the administration of President Benigno Aquino III, was found dead in a plane wreckage.
After two days of intense search and rescue operations following the plane crash, divers reportedly found the 54-year-old Robredo still inside the plane, at sea depths of 180-feet.
On Saturday, a twin-engine, four-seater Piper Seneca plane carrying Robredo en route to Naga City from Cebu City crashed off Masbate after reports of engine trouble.
According to DOTC Secretary Mar Roxas, who announced the development, the aircrafts main body was discovered 7:35 am Tuesday, and Robredo's body was retrieved 8:15 am. Roxas added that rescue operations for two other pilots, Captain Jessup Bahinting and Nepalese flight student Kshitiz Chand, has been turned into a retrieval operations.
"Airplane was inverted. In that configuration, two pilots are inside cockpit. Jess being a passenger, mas madaling ma-access," said Roxas in a televised press conference.
President Benigno "Noynoy" Aquino III reportedly flew straight to Masbate and has supervised the transfer of Robredo's remains, according to the Filipino government.
"The metal casket bearing the remains of Sec. Robredo was transferred to the C130 plane used by P-Noy. The President will personally bring Sec. Robredo's remains to Naga City, to the Archbishop Palace where his family will be waiting," the government said.
In addition, Roxas noted that Robredo's remains are in "sensitive state", given that the body has been underwater for a period greater than 48 hours.
"Jess was underwater for more than two days now so changes in pressure and atmosphere [will make preserving the body for transport] complicated," he said.
Robredo, a second-generation Chinese Filipino, was a Naga City native where he served as Mayor for several terms. On Sunday, yellow ribbons were put on display around the late Interior Secretary's home in hopes of still finding him alive.
Don Abrazado, Robredo's aide, survived the crash. Officials say investigation will resume after the bodies of the pilots have been retrieved.
according to Memorandum Circular number 36 issued Tuesday by Executive Secretary Paquito Ochoa, The nation will give a "fitting" state funeral for Interior Secretary Jesse Robredo.
"It is fitting and proper that the State renders honor to the late Secretary of the Interior and Local Government, commensurate with the peoples' affection and admiration for him," the Memorandum said.
"Secretary Robredo was a dedicated public servant and a champion of good governance whose track record in public service has been an inspiration to all those who believe in government as an instrument for positive change," Ochoa said in a statement.
Ochoa said "prayers go out to the families of Robredo" and the DILG employees "who lost a leader who tirelessly worked and contributed greatly to President Aquino's campaign for good governance as a means to improve the lives of our countrymen."
© Copyright IBTimes 2022. All rights reserved.
FOLLOW MORE IBT NEWS ON THE BELOW CHANNELS