Jihadi John New Video: Mohammed Emwazi Allegedly Vows Return To Britain With ISIS Leader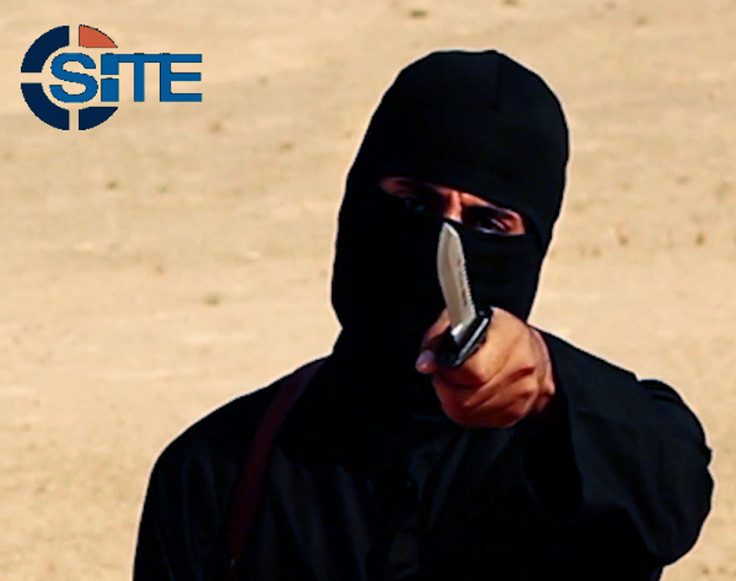 A chilling video emerged Sunday appearing to show the unmasked face of the ISIS killer dubbed Jihadi John, in which the knife-wielding militant vows to return to Britain with the Islamic State group leader and continue "cutting heads." It's the latest footage of the notorious murderer since he was identified as Mohammed Emwazi, a former London resident, the Daily Mail reported.
"I will soon go back to Britain with the Khalifa [the leader of ISIS]," a man wearing a black hoodie believed to be Emwazi said in an audio clip that accompanied the video, obtained by the Daily Mail. "'I will carry on cutting heads ... We will kill the kuffar," he added, using the derogatory term for non-Muslims.
The 1 minute, 17 second video likely was taken on a mobile phone about two months ago in the Syrian desert near the ISIS-held town of Deir Ezzor. The man in the clip, who identifies himself as Emwazi, is seen standing in front of a flat-bed truck mounted with a grenade launcher. A rebel fighter with the Free Syrian Army, which is fighting against the Islamic State group, secretly obtained the footage and apparently sent it to the Daily Mail.
An unnamed facial mapping expert told the news site the man in the video shares "a number of apparent similarities in both the morphological and the proportional comparisons" with Jihadi John. The latest footage emerged amid recent reports the killer had abandoned the Islamic State group, also known as ISIS or ISIL. Emwazi, 27, reportedly fled the militant group in Syria several weeks ago, bound for North Africa. Last month, a source told U.K. newspaper the Daily Express Emwazi feared ISIS would drop him "like a stone or worse if they feel he is no longer of any use to them."
Emwazi gained notoriety as Jihadi John after he beheaded American journalist and captive James Foley in a video released by the Islamic State group one year ago. He has appeared in at least seven execution videos released by the extremist group in the past year, in which three Americans, two Japanese citizens and two Brits were killed. The United States has since placed a $9.4 million bounty on Emwazi's head and the worldwide publicity reportedly has terrified him.
© Copyright IBTimes 2023. All rights reserved.