'Jihadi John' Wanted 'Maximum Drama,' Enjoyed Torturing Captives, Former ISIS Hostage Claims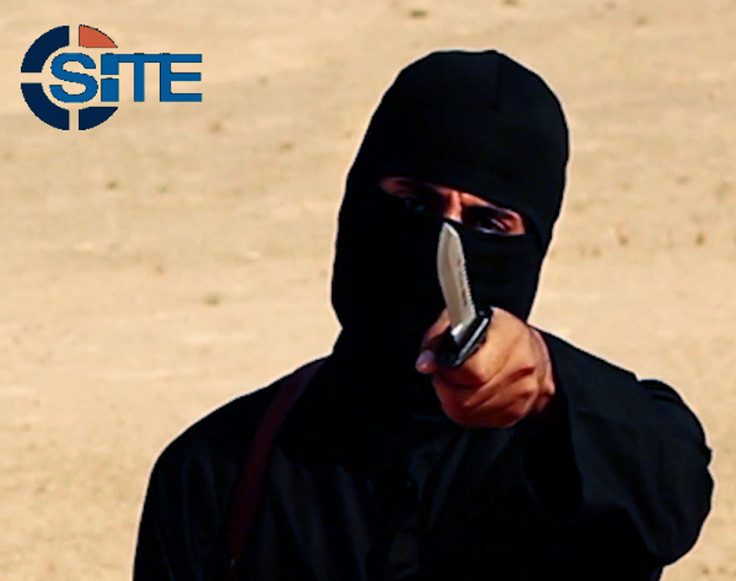 Militants of the Islamic State group staged mock executions of Western captives, who were also subjected to a series of "psychological and physical" tortures, according to Javier Espinosa, a Spanish journalist who was held hostage by the Islamic State group for over six months before being released in March last year. During his captivity, Espinosa reportedly claimed he had interacted with Mohammed Emwazi, the Kuwait-born British national, who has been identified as the ISIS executioner "Jihadi John."
Espinosa reportedly described Emwazi as a bloodthirsty militant who, along with the group of British jihadists dubbed "The Beatles," enjoyed torturing him and other hostages.
"Jihadi John wanted maximum drama. He had brought along an antique sword of the kind Muslim armies used in the Middle Ages. It was a blade of almost a meter in length with a silver handle," Espinosa told the Sunday Times.
"Feel it? Cold, isn't it? Can you imagine the pain you'll feel when it cuts? Unimaginable pain," Espinosa quoted Emwazi as saying. "The first hit will sever your veins. The second blow opens your neck. You wouldn't be able to breathe through your nose at this stage, just your throat. You'd make some amusing guttural sounds -- I've seen it before, you all squirm like animals, like pigs. The third blow will take off your head."
In an article written for the El Mundo newspaper, Espinosa said the ISIS militants had held him, along with 22 other hostages, in a Syrian compound that was meant to resemble the Guantanamo Bay detention camp, north of Aleppo. Detailing his conversations with James Foley, who was beheaded by ISIS in August, Espinosa said that the militants wanted to hold all Western hostages in a high-security prison with lots of camera and guards.
"They (ISIS) had this project for a long time … they told us that we would be here for a very long time, because we were the first ones they captured," Espinosa quoted Foley as saying. The hostages were also forced to view images from the killing of Sergei Gorbunov, whose execution video was released in October.
Espinosa reportedly said that he waited nearly a year after being freed to reveal details of his captivity because the militants had warned him that they would execute the remaining hostages if he spoke to the media. However, many of them have since been executed anyway.
Of the 23 hostages, six have been killed by ISIS, while another American hostage, Kayla Mueller, was allegedly killed in an American air raid. Fifteen of the hostages have been set free. The fate of John Cantlie, a British hostage, who has made frequent appearances in ISIS propaganda videos, is still unknown.
© Copyright IBTimes 2023. All rights reserved.