'Jihadi John' Was Part Of Network Linked To London Underground Bombers: Report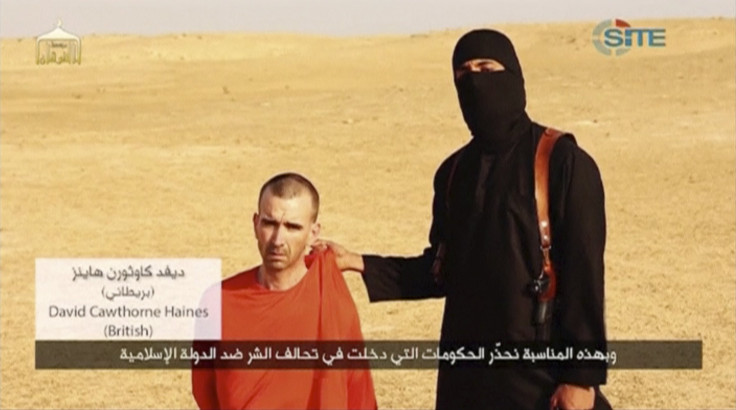 Mohammed Emwazi, an Islamic State group militant identified as "Jihadi John," was part of an underground network that was in contact with one of the men convicted of trying to bomb the London Underground in July 2005, according to government reports.
The court documents refer to legal hearings in 2011 and 2013, concerning two of Emwazi's associates, the BBC reported. The documents show that Emwazi was known to British intelligence services since 2011, and that they believed he was part of a group involved in procuring supplies and money to the al-Shabab group for terrorism purposes in Somalia. The alleged network contained at least 12 people, media reports said, citing government documents.
The network had reportedly joined the four bombers for a training camp in Cumbria in northwestern England, a year before the attempted attack. One of the group's members, known as "J1," also reportedly spoke to Hussain Osman, one of the underground bombers over the phone. Osman was part of a group of four people who tried, unsuccessfully, to blow up the London subway system in an attack that came two weeks after a set of attacks on the city's public transport killed 52 people.
Emwazi reportedly fled Britain for Syria in 2013, using false papers, before resurfacing the next year as "Jihadi John" in several brutal beheading videos, including the murder of James Foley, released by ISIS.
Yvette Cooper, the shadow home secretary, called for an urgent review into the role that relaxed counterterrorism laws played in Emwazi being allowed to travel to Syria, IANS reported.
The Observer reported that three members of the network had been subject to control orders in 2011 brought in by the last Labor government, which meant the men had to live outside of London. However, these orders were disbanded under the coalition government, and the new measures the government put in place reportedly allowed them to return to London and re-establish contact with Emwazi.
"We need to know whether [Home Secretary] Theresa May's decision to ignore all our warnings and weaken counter-terror powers has made it easier to organise and recruit for Isil [ISIS]," Cooper reportedly said.
© Copyright IBTimes 2023. All rights reserved.