Job Scenario For Palestinian Youths Very Grim: UN Report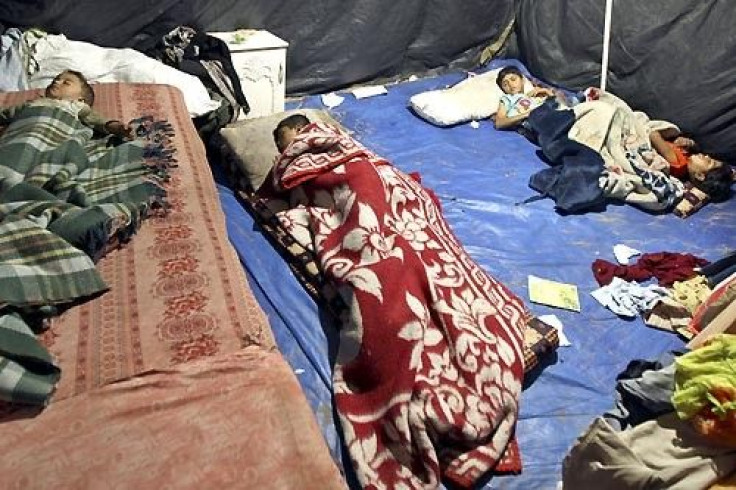 The Palestinian economy grew 10 percent in 2011, but a 20-year-old man named Ihab Abu Nada set himself on fire on Sunday in desperation after months of not being able to find a job.
"The situation of workers in Gaza is one of the worst in the region and the world," said Nada al-Nashif, the International Labour Organization's Regional Director for the Arab States, in a statement. "Gaza's growing youth population...needs decent jobs, a minimum of social protection and respect for their basic rights."
Unemployment in Gaza is reportedly three times worse than anywhere else in the region. As of June 2012, the ILO put the unemployment rate in the Palestinian territories at 21 percent, and warned that the GDP growth was "far from indicative of a healthier economy, as it resulted overwhelmingly from a boom in construction activity ... combined with an increase in building materials allowed in through Israel for reconstruction projects."
The ILO report also noted that the Palestinian economy is still heavily aid-dependent, and that the growth outlook is generally weak.
In September 2012, the UN Trade and Development Board released a report saying that "long-term prospect for the Palestinian economic development became even more unattainable in 2011," and that "the recent recovery of growth in Gaza is unsustainable."
The UN attributed the failing economy to "restrictions on movement, faltering aid flows, a paralyzed private sector, and chronic fiscal crisis cloud." The ILO was more direct, saying that the "occupation" of the Palestinian territories by about a half-million Israeli settlers was stunting the economy.
"Together with restricted access to land and natural resources, as well as the accompanying restrictions on freedom of movement for Palestinians, the settlements remain the predominant feature of Israeli occupation," the report said. "They severely constrain Palestinian economic and agricultural development and prevent Palestinian women and men from achieving secure livelihoods and decent work."
Both the UN and the ILO warned of growing frustration among Palestinian youths at the inability to find work, even if they have university degrees.
In a few years, however, Gazans may have far worse problems than joblessness: just a few days earlier on August 28, the UN released another report saying that by 2020, Gaza will be uninhabitable. The report said that services such as water sanitation, electricity, education and health are "not keeping pace with the needs of the growing population."
Robert Turner, the director of operations at the United Nations Relief and Works Agency, told the English-language Russian news site RT.com that by 2020, Gaza will need 440 more schools, 800 more hospital beds, and over 1,000 more doctors.
© Copyright IBTimes 2023. All rights reserved.