Johnson & Johnson (JNJ) Loses Anti-Monopoly Case In China, Ordered To Pay $85,800 To Local Dealer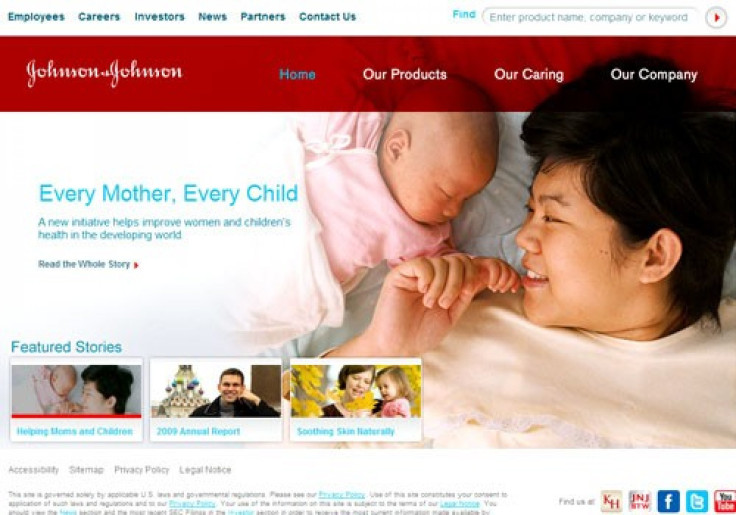 A court in Shanghai ordered Johnson & Johnson (NYSE:JNJ) to compensate a Chinese dealer in the amount of $85,800 for monopolistic practices in its Chinese medical supply business.
The Shanghai Higher People's Court revoked a previous verdict issued by a municipal court and demanded that Johnson & Johnson Medical China Ltd. and Johnson & Johnson Medical Shanghai Ltd. pay damages to the Rainbow Medical Equipment & Supply Company, the Xinhua news agency reported.
It was the first private legal challenge made under the minimum resale price maintenance clause of China's anti-monopoly law, according to Jessica Hua Su, a law researcher at the Chinese Academy of Social Sciences.
Johnson & Johnson signed a sales contract with Rainbow Medical in January 2008, allowing the Beijing-based merchant to sell Johnson & Johnson's Ethicon products at prices no lower than those set by the manufacturer.
Two months later, Rainbow Medical won a public bid at Peking University People's Hospital for a medical suture supply deal. A month after that, Johnson & Johnson warned the company against bidding so low.
Then, in July 2008, Johnson & Johnson took a more aggressive stance against Rainbow Medical's low prices.
It revoked sales rights at two hospitals in Beijing. A month later, it began refusing to accept Rainbow Medical's orders for its suture products and completely cut off supplies weeks later.
And Johnson & Johnson refused to sign a sales contract with Rainbow Medical the next year, despite 15 years of business together.
Rainbow Medical filed suit in Shanghai in August 2010, demanding compensation for what it claimed were losses of about 14 million yuan, or $2.3 million.
The case sets a clear precedent for the nearly 4-year-old anti-monopoly law, which Su said would soon receive judicial guidance from China's Supreme People's Court.
"Although the courts have yet to deliver any judgments favoring the plaintiffs and China's judiciary traditionally plays a less-active role in shaping the law," she wrote in a February 2012 blog post, "the trend of increased awareness of antitrust damages claims is likely to continue."
© Copyright IBTimes 2023. All rights reserved.