Johnson & Johnson Q2 Earnings Preview: Strong-Performing New Drugs And Low Patent Expiration Losses To Lift Profit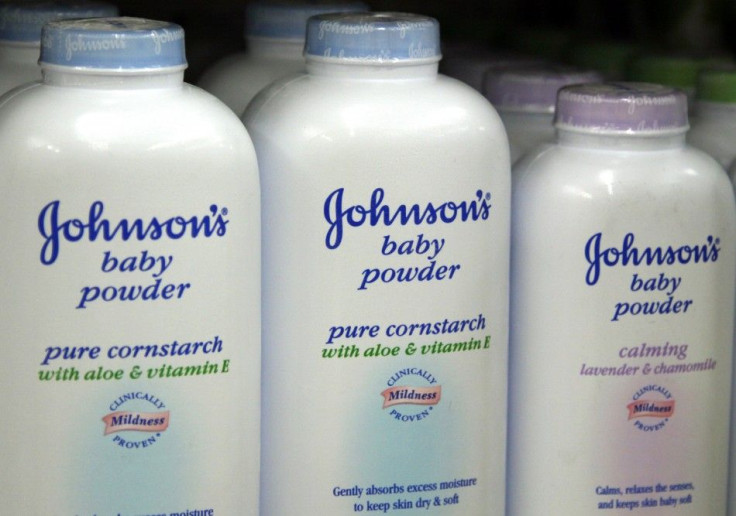 Johnson & Johnson (NYSE: JNJ), the world's second-biggest health care company, is expected to report a 6.9 percent rise in second-quarter profits as its pharmaceutical group experienced a period of strong demand for new products plus low losses from drugs going off patent. In addition, sales for its medical device group were driven by last year's acquisition of Synthes.
Johnson & Johnson, which reports earnings Tuesday before the markets open, is likely to post a profit of $1.39 per share on $17.7 billion in revenue, compared with earnings of $1.30 a share for the second quarter of 2012, according to analysts polled by Thomson Reuters. Revenue was $16.5 billion. Net income is projected to rise to $3.98 billion, up from $3.64 billion in the second quarter of 2012.
The New Brunswick, N.J., company didn't give quarterly guidance, but predicted 2013 annual earnings of $5.35 to $5.45 per share, reflecting the negative impact of currency fluctuations.
"Factors contributing to the optimistic outlook for Johnson & Johnson include low patent exposure and the introduction of a number of new drugs," said Morningstar analyst Damien Conover.
In the first quarter, Johnson & Johnson topped estimates by four cents, coming in at a profit of $1.44 a share, compared with the estimate of $1.40 a share. It marked the eighth straight quarter of beating estimates.
The company is well-insulated from negative shocks to its business, as it is not overly dependent on any of its segments. Its pharmaceutical business accounts for 38 percent of its total sales, while the medical device group takes in about 41 percent, and consumer products account for the rest.
J&J saw its worldwide pharmaceutical sales jump by 10.7 percent in Q1, driven by the strong performance of its immunology and oncology drugs, which together account for about 25 percent of the value of pharmaceutical sales, according to Trefis, and analysts do not expect Q2 to be any different as oncology and immunology continue to be the growth areas for the company.
"As primary care areas such as cardiovascular and allergy are geting flooded with products, the company's focus on oncology and immunology could help it command a better price," a research note from Trefis said.
Both immunology and oncology present substantial growth opportunities for Johnson and Johnson, according to Trefis.
New drugs such as Xarelto, Simponi, Invokana and Zytiga should continue to lead the growth in pharmaceuticals for the company, according to a Standard & Poor research note. In the first quarter of 2013, Johnson & Johnson reported sales of $158 million for Xarelto, up from just 27 million in the same quarter a year ago. The blood-thinner drug should continue to grow in Q2, as it is expected to peak at $2.5 billion in sales, according to FiercePharma, a pharmaceutical industry monitor.
Unlike its pharmaceutical peers, Johnson & Johnson faced relatively modest patent losses thus far in 2013. The industry giant is expected to lose over $2.3 billion from patent expiration in 2013, but both products', Procit and Aciphex, expire in the latter half of the year, according to IHS Healthcare, a global health care and pharmaceutical industries blog.
In medical devices, Synthes, a Swiss maker of skeletal fixation implants and other orthopedic products that Johnson & Johnson acquired in 2012, will continue to drive growth, by significantly enhancing the company's orthopedics business and provide important operating synergies. Synthes is projected to generate $4.3 billion this year, according to the S&P research note.
"We expect J&J's medical devices & diagnostics division to show revenue jump due to the acquisition of Synthes last year," Trefis said, but added that there may be an offsetting movement at play in the second quarter. "We may see the impact of pricing pressure resulting from the growing competition in the market."
Growth is also expected for J&J in cardiovascular medical devices segment. J&J's sales rose 8.5 percent globally last quarer, which came as a surprise as this business suffered due to the company's gradual exit from drug-eluting stents. However, its endovascular products are witnessing good growth driven by the relaunch of the S.M.A.R.T. vascular stent system and the EXOSEAL Vascular Closure Device.
"We expect the negative impact from exiting drug-eluting stents business to dilute even more this quarter and the growth in other cardiovascular devices will be more prominent," the Trefis research note said.
© Copyright IBTimes 2023. All rights reserved.