Jorge Masvidal Passes COVID-19 Test, Secures Fight Against Kamaru Usman In UFC 251
KEY POINTS
Jorge Masvidal is given the go signal to fly to Abu Dhabi after passing the COVID-19 test
Masvidal and Kamaru Usman will still have to pass a series of protocols before proceeding to fight for the UFC 251 headliner
The fight against Masvidal is seen as a risky matchup for Usman
It could be all set for Kamaru Usman and Jorge Masvidal in the Fight Island for the UFC 251 main event. The replacement mega bout is now closer to being given the official green light on July 12 after Masvidal passes the COVID-19 test on Sunday as both fighters are expected to fly over to Abu Dhabi immediately.
"Jorge Masvidal passed his COVID-19 test. He will be leaving for Abu Dhabi tomorrow. As a result, the UFC has officially announced the Usman vs. Masvidal fight on its social channels," Ariel Helwani of ESPN posted.
Usman was originally scheduled to defend his welterweight title against Gilbert Bruns, but the Brazilian was quickly removed from the main card after testing positive for the Coronavirus.
Helwani added that Usman and Masvidal will be flying separately going to Yas Island, with the latter said to take a private jet from Las Vegas.
"Usman and Masvidal will not fly to Abu Dhabi on the same charter plane tomorrow, I'm told. Masvidal and his team will be flying from Las Vegas to Abu Dhabi on a private jet courtesy of his management, First Round Management," Helwani wrote.
A handful of directives and a series of the protocols still have to be satisfied before the headliner is officially set, including more COVID-19 tests until after the weigh-in.
Helwani, however, clarified that the procedure applies to every fighter in the event.
"These are (the) same procedures every single fighter competing on these Abu Dhabi cards has to go through, so the Usman - Masvidal fight is now in the same boat as the rest of them. That's as official as we are going to get these days," he added.
Usman taking on Masvidal on short notice could be risky for his title defense. According to Helwani, the Nigerian-American champion could suffer the short end of the stick after spending his training preparing for Burns while Masvidal has kept himself in shape behind the scenes.
(Usman's) been preparing for Burns this whole time, while Masvidal was on the outside looking in, just plotting. Sources say Masvidal never stopped training even once the fight went to Burns, so one would suspect he's in good shape. Also, considering he is taking this fight on a week's notice, Masvidal really has nothing to lose at this point. All the pressure is on Usman," Helwani wrote.
Besides his title, Usman will be putting his nearly unblemished record on the line. In 17 fights, the champ has won all but one, half of which is seized via stoppage. Masvidal, meanwhile, will parade his decorated MMA tally of 35 wins in 48 fights, including 16 by knockout and two via submission.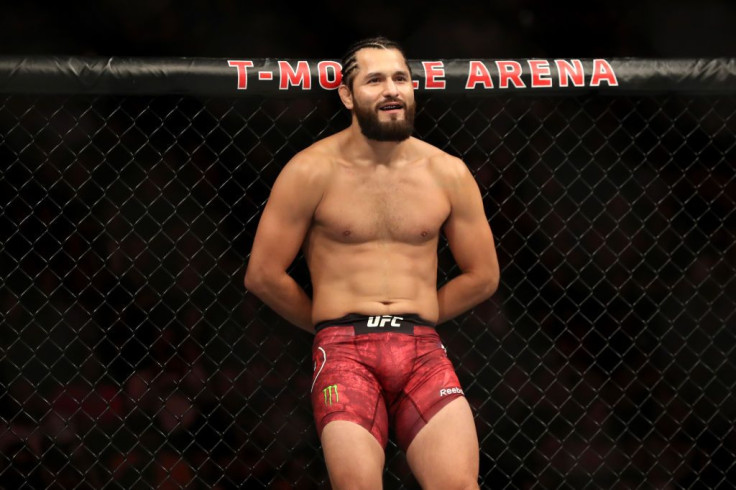 © Copyright IBTimes 2023. All rights reserved.
FOLLOW MORE IBT NEWS ON THE BELOW CHANNELS