JP Morgan 1Q Profit Down 3.1%; Retail Revenue Surges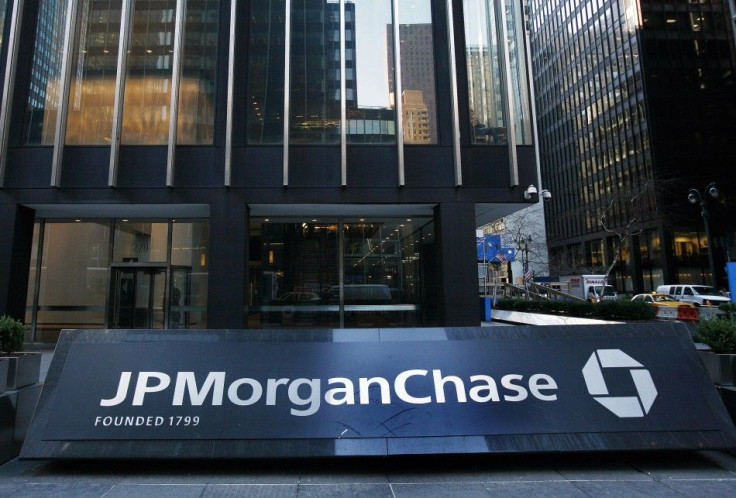 J.P. Morgan Chase & Co. (NYSE: JPM) said Friday that net income in the first quarter fell 3.1 percent from a year ago but still beat analysts' estimates, as the latest results were weighed down by legal expenses and debt-servicing-related charges despite increased revenue.
The quarter showed solid performance across most of our businesses, including real strength in capital markets and significant improvement in mortgage banking, Chief Financial Officer Douglas Braunstein said in a conference call to discuss the results.
A major bright spot for the Wall Street titan was that its retail financial services unit, which includes the Chase consumer bank, saw a 40 percent revenue boost from last year's first quarter. Largely on the strength of increased mortgage fees and income, the unit swung to a profit of $1.75 billion from a $399 million loss last year. (For the fourth quarter, the unit recorded a $533 million profit.)
Revenue from mortgage operations was $2 billion, compared with a loss of $489 million in the first three months of 2011.
Chairman and CEO Jamie Dimon warned that challenges from the weakened housing market remain, however.
We expect to see elevated levels of costs and losses associated with mortgage-related issues for a while longer, he said in a statement accompanying the earnings report.
Quarterly profit totaled $5.38 billion, down from $5.56 billion a year ago. That translated to $1.31 a share, which was higher than the year-earlier figure of $1.28 a share as the number of J.P. Morgan shares outstanding declined.
Various consensus estimates of banking analysts had forecast net income of between $1.15 and $1.18 a share, excluding debt-related charges.
The most recent quarter included a net loss of 8 cents a share tied to litigation expenses and changes in the value of the bank's debt.
Revenue rose 6 percent to $26.7 billion from the year-ago period's $25.2 billion. Analysts had expected $24.7 billion.
In investment banking, J.P. Morgan posted net income of $1.68 billion, down 29 percent from last year's first quarter but more than doubling the fourth-quarter result.
Credit-loss provisions -- money set aside to cover future loan losses -- totaled $726 million, down from $1.17 billion in the first quarter of 2011. It also was less than the $2.18 billion allocated in the fourth quarter.
J.P. Morgan shares closed Friday $1.63 lower, or 3.6 percent, at $43.21. The stock is up 30 percent since the start of 2012.
© Copyright IBTimes 2023. All rights reserved.
FOLLOW MORE IBT NEWS ON THE BELOW CHANNELS