JPMorgan Chase Piloting New Digital Platform For Landlords And Tenants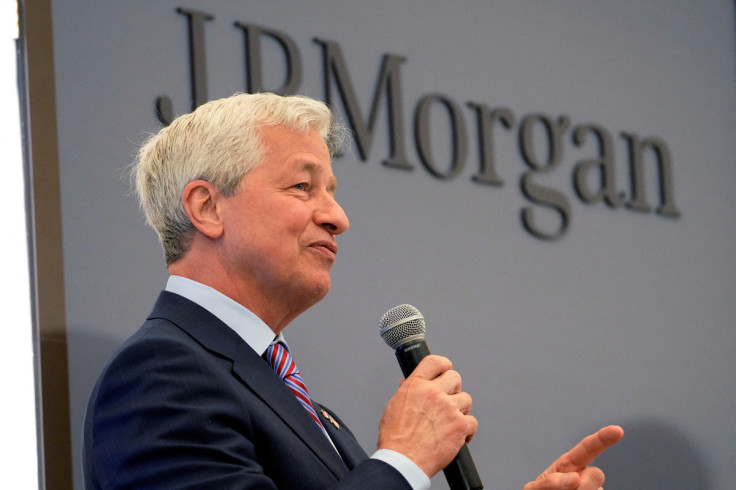 The paper check could be a thing of the past as JPMorgan Chase (JPM) looks to make rent payments digital.
JPMorgan is piloting a new digital platform for landlords and renters to automate invoicing. Sam Yen, chief innovation officer of JPMorgan's commercial banking division, said the primary way tenets pay rent is through paper checks.
"If you talk to residents to this day, they often say, 'The only reason I have a checkbook still is to pay my rent,'" Yen said in a recent interview. "So there are lots of opportunities to provide efficiencies there."
Most U.S. landlords run a small number of units, making renting fragmented and based on each individual landlord's preference. JPMorgan estimates that 78% of American renters are still using paper checks in 2022.
The new software, called Story, has been in development for years. The goal is to create an all-in-one management tool for property owners to make the process more efficient. On the Story website, the software is marketed as a one-stop platform "that simplifies rent collection, banking, and more."
While rental property management software has grown in popularity in recent years, Yen said there are no dominant programs in the market. Management software like TurboTenent and AppFolio are among Story's future competition.
Yen said Story will give property owners and managers "much more visibility across their entire portfolio to see exactly what's been paid and what hasn't been paid."
Renters and landlords do not need to be JPMorgan customers to register for Story. Interested property owners can use the platform for free. The rent management feature will be free for one year to those who sign the property pilot agreement.
The software offers property owners data and analytics information with resources for creating future investments and tools for screening potential tenants. Renters can automate their monthly payments and have the ability to view their past payments and lease agreements.
JPMorgan hopes the Story pilot program will push the bank further into a digital direction. Under CEO Jamie Dimon, the company has pledged to spend over $12 billion a year on technology development, with hopes of cornering more software markets.
© Copyright IBTimes 2023. All rights reserved.
FOLLOW MORE IBT NEWS ON THE BELOW CHANNELS