Junior Seau Suicide: Chargers Star is Not the Only Player from 1994 AFC Champions to Die Before 45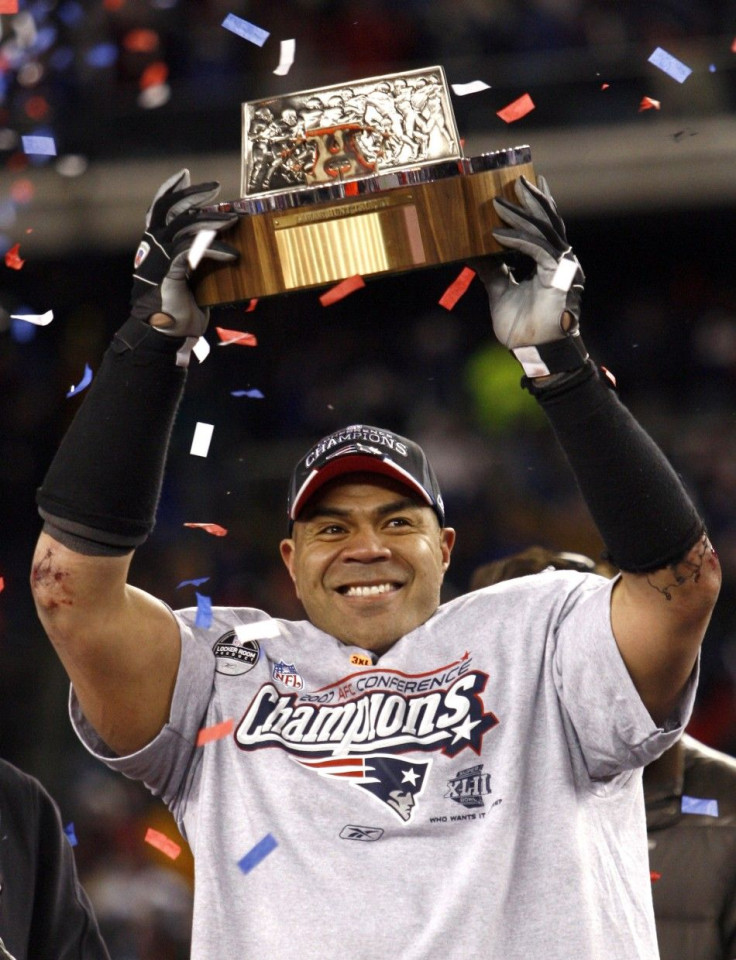 With his death from an apparent suicide Junior Seau becomes the eighth member of the 1994 San Diego Chargers to have died before age 45.
The 1994 Chargers were one of the most successful teams in franchise history. They earned the team's only Super Bowl berth, losing to the San Francisco 49ers 49-26 behind six touchdowns from Steve Young.
But since then, their history has been much, much darker.
David Griggs, a linebacker on the 1994 team died in a car accident the summer after the Super Bowl, and running back Rodney Culver was killed in a plane crash in May of 1996.
In 1998 another linebacker Doug Miller died when he was struck by two bolts of lightning. Curtis Whitley, the Chargers center, died in 2008 from an overdose.
A pair of defensive lineman, Shawn Lee and Chris Mims died in 2011 and 2008 respectively of heart issues related to their weight and linebacker Lew Bush died of cardiac arrest in 2011.
That list is as tragic as it is shocking. Several of the players clearly died in incidents that had nothing to do with their on-field exploits, but players for players like Whitley, Lee, Bush, Mims and now Seau, the separation is not so clear.
Lee, Bush and Mims all struggled died young of cardiac problems. Though none of the three have ever been implicated in drug schemes, 1994 was at the height of the steroid epidemic in professional football and cardiac failures at such a young age are one of the symptoms of steroid use.
Whitley is named as a plaintiff in a wrongful death suit that is currently pending against the NFL. Though his death was ultimately caused by substance abuse, he suffered paranoia, suicidal thoughts and extreme depression late in his life which the suit alleges was caused by Chronic Traumatic Encephalopathy or CTE.
There were signs of CTE in an autopsy of Whitley's brain.
CTE is at the center of numerous suits against the NFL from former players that allege that the repeated head trauma associated with a life in the NFL has negative impacts on their lives; impacts the NFL did not properly warn the players about.
Seau could potentially fall into the CTE category once the dust settles on his death and autopsy. As details emerge, his story is beginning to resemble the story of another former NFL player who took his own life, Dave Duerson.
Duerson played for the Bears, Giants and Cardinals in his 10-year NFL career retiring in 1993. In 2011, e died of a self-inflicted gun-shot wound to the chest, much like Seau.
Duerson sent a text message to his family just before killing himself in which he explained that he wanted his brain to be examined by the Boston University School of Medicine where much of the CTE research is being done right now.
He chose to shoot himself in the chest, which is very rare in men who commit suicide, so that his brain could be studied. The same could potentially be true of Seau if he felt that his years of playing the game had led him down a dark path.
Though the suicide should be enough evidence that Seau was depressed, there is some other evidence. In 2010, he drove his car off a cliff just hours after a domestic violence arrest. Seau was adamant that he was not trying to kill himself and that he had just fallen asleep, but there were questions surrounding the incident.
According to TMZ, he had been in contact with his sons and ex-wife via text message on Tuesday and they did not think he was depressed or that anything was amiss.
Details will undoubtedly continue to come out about his death and the details surrounding his state of mind in the days to come.
© Copyright IBTimes 2022. All rights reserved.
FOLLOW MORE IBT NEWS ON THE BELOW CHANNELS