Jurgen Klopp Delivers Savage Comment About Manchester United's Situation
KEY POINTS
Liverpool manager Jurgen Klopp refuses to talk about Manchester United's situation
Klopp had earlier admitted that he didn't want to be in Ole Gunnar Solskjear's shoes
The Red Devils won their first game without Solskjaer
Jurgen Klopp is focused on and only on winning with Liverpool.
Ole Gunnar Solskjaer's exhausting and difficult season with Manchester United came to an end when the club decided to fire him after its recent loss to Watford.
Manchester City boss Pep Guardiola was among Solskjaer's fellow club managers who recently expressed their sympathy over his dismissal.
Liverpool manager Jurgen Klopp, on the other hand, did not have the time to weigh in on the subject.
"I'm not prepared for that question, [I] haven't thought about Man United for a second. Sorry," Klopp bluntly admitted, per Liverpool Echo's Ian Doyle.
"I didn't think about Man United for a second and I didn't think about what impact the manager has, should have or whatever," he added. "It's six years since I had to think about these kind of things, sorry. It was a long question and I don't have an answer for that."
Indirectly, Liverpool was one of the clubs that contributed to Solskjaer's sacking, having handed Manchester United a 5-0 thumping during their English Premier League face-off last month.
At the time, Klopp said that he understood how Solskjaer's felt and even stressed that "the last thing" he wanted was to be in his former rival's shoes.
"I said it before, the last thing I want to be is in his [Solskjaer's] shoes in that moment, but that's just how it is," the German pointed out.
"In these moments when you lose a game, when you lose a derby especially, it happened to me as well, you don't want to go out there in the mixed zone and give all the interviews and answer all these questions," he continued. "So, for sure, it's not a nice night, so yes of course [I have sympathy]."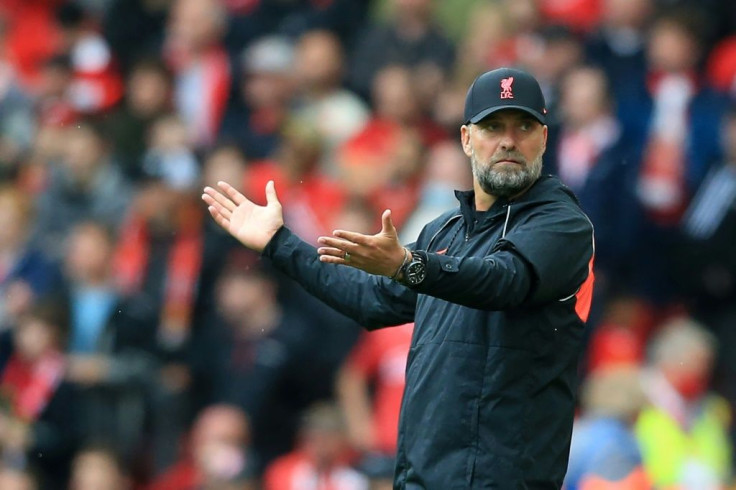 Meanwhile, Manchester United had just pulled off a stunning win over Villarreal in their recent UEFA Champions League group stage match.
Cristiano Ronaldo put the Red Devils on top by scoring the game's first goal at the 78th minute.
Jadon Sancho, on the other hand, finished it up with a goal of his own in the final minutes of the match.
Manchester United's interim manager Michael Carrick was credited for the club's sensational win, but he chose to still give props to Solskjaer.
"I can enjoy it so much but that result feels like it's for Ole [Gunnar Solskjaer] and I can't get away from that," Carrick said. "We had a job to do and when I was there and things needed to be taken care of I was happy to do it and thankfully it all want to plan at the end."
© Copyright IBTimes 2023. All rights reserved.