Justice In Mexico: In 'Los Porkys' Case, Judge Acquits Man Of Sexual Assault Because He Didn't Enjoy It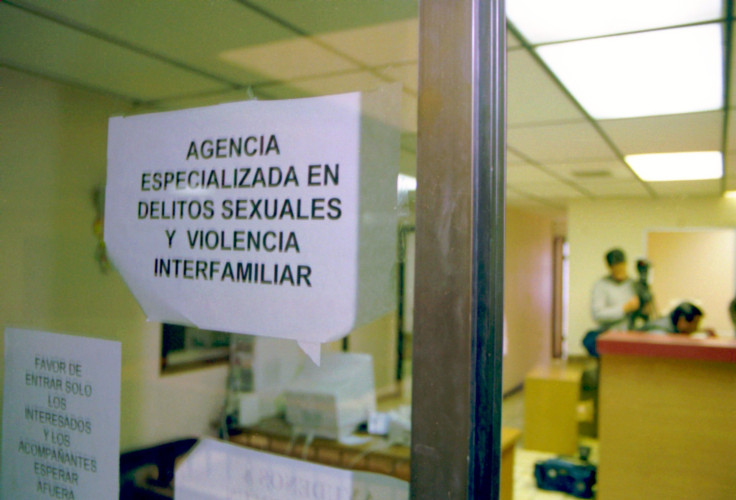 One of the wealthy young men accused of sexually assaulting a 17-year-old-girl in Mexico's high-profile "Los Porkys" case has been acquitted by a judge because the assault was not done with "lascivious intent."
Diego Cruz, 21, was one of four young men accused of grabbing a former classmate at an elite private school and shoving her into a black Mercedes after a New Year's eve party in the city of Veracruz in 2015. The men allegedly assaulted the woman in the back of the car before the driver of the car, Enrique Capitaine, brought her to his house, where he was accused of raping her.
On Monday, Judge Anuar González ruled that Cruz acted without "carnal intent" when he groped the victim's breasts and penetrated her with his fingers. Because Cruz was not deriving sexual pleasure from the incident, the judge said the alleged assault amounted to nothing more than "incidental touching."
Read: Brock Turner Update: Stanford Swimmer To Live With Parents After Prison Release
The case has gained attention across Mexico, where it has been nicknamed the "Los Porkys" case after the 1981 American film. The case highlights the perception that the rich in Mexico are above the law as well as the breakdown of the justice system in the city, and state, of Veracruz, where the former governor resigned last year amid corruption charges and is currently a fugitive.
The victim's father told the New Yorker last year he didn't trust the Mexican justice system to prosecute the men who allegedly assaulted his daughter, so he sent the men and their well-connected families a list of demands and filmed them apologizing.
"I don't doubt it happened and we made a mistake. We were wrong," Cruz said on film. The men later said the apology was coerced.
Cruz fled to Spain before charges were announced in April but was caught in Madrid and extradited back to Mexico to face trial.
© Copyright IBTimes 2023. All rights reserved.