KaloBios Pharmaceuticals, Drugmaker Tied To Martin Shkreli, Is Filing For Bankruptcy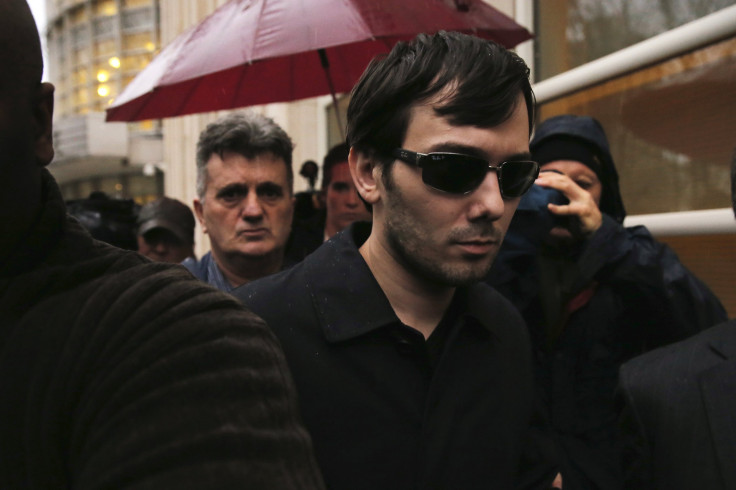 KaloBios Pharmaceuticals Inc., a former company of biotech investor Martin Shkreli, is filing for Chapter 11 bankruptcy.
The move comes after a gut-wrenching month for the California-based company. On Dec. 17, it fired Shkreli as chief executive after he was arrested on charges of securities fraud. Made infamous when another of his companies, Turing Pharmaceuticals, acquired a drug used to treat AIDS patients and hiked prices from $13.50 to $750, Shrkeli stands accused of overseeing a Ponzi-like scheme at a former hedge fund he owned.
Trading of KaloBios' stock has been halted since the day of the arrest. Shortly thereafter, Nasdaq said it was delisting the company's shares. KaloBios has since appealed the decision.
Kalobios Pharmaceuticals Inc. (KBIO) | FindTheCompany
The company also announced Monday that two of its directors, Tom Fernandez and Marek Biestekhad, had resigned following Shrkeli's arrest.
KaloBios named Shkreli as its CEO last month after a group he headed acquired 70 percent of the company's shares. Before the consortium led by Shkreli stepped in, the company was preparing to wind down after running out of funding.
The company has $8.4 million in assets and $1.9 million in debts, according to filings made late Tuesday night in U.S. bankruptcy court in Delaware.
Shkreli has also stepped down as the chief executive of Turing. He maintains his innocence in the securities fraud case, alleging he was targeted because of the public outrage over the drug price hike at Turing.
© Copyright IBTimes 2023. All rights reserved.