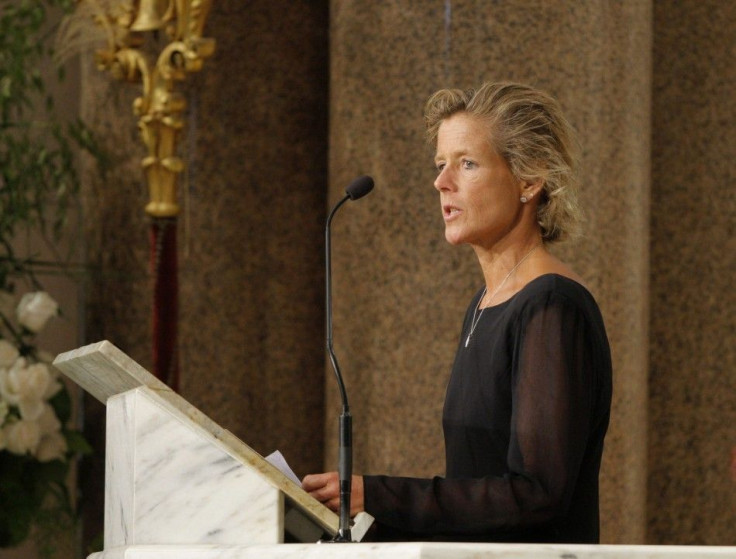 Kara Kennedy, the daughter of the late Sen. Edward Kennedy, died suddenly Friday evening at a Washington-area health club, NBC News reported. The cause was a heart attack, according to the Edward M. Kennedy Institute for the United States Senate in Boston, which announced the death.
It is with great sadness that we announce the passing of Kara Kennedy, the institute said in a statement. Kara was loved and cherished by the entire Kennedy family.
Former Rep. Patrick Kennedy confirmed the death of his 51-year-old sister, saying she's with dad. Their father died in 2009 at age 77 after battling a brain tumor, The New York Times reported.
Kara Kennedy herself had battled lung cancer. Diagnosed in 2003, doctors removed a malignant tumor a year later. Patrick Kennedy said that his sister loved exercising, but that he thinks her cancer treatment took quite a toll on her and weakened her physically.
Her heart gave out, he said.
Kara Kennedy, the oldest of three children, led a more private life than most of the grandchildren of Joseph P. Kennedy and Rose Fitzgerald Kennedy, but helped run her father's U.S. Senate campaign in 1988.
In an article she wrote for The Boston Globe Magazine in April on the Kennedy institute's upcoming groundbreaking, she said: Unlike my father, I felt more comfortable behind the camera than in front of it. But like him, I found my greatest fulfillment in showing the needs and successes of others.
She also served on the National Advisory Board for the National Organization on Fetal Alcohol Syndrome.
Shortly before his death, Edward Kennedy was awarded the Presidential Medal of Freedom by Barack Obama. Kara Kennedy accepted the award on behalf of her father.
In the same Boston Globe article, she wrote of the lessons her father taught his children:
What mattered to my father was not the scale of an accomplishment, but that we did our share to make the world better, she wrote. That we learned we were part of something larger than ourselves.
She married Michael Allen in 1990, a member of the United States sailing team that won the Sardinia Cup in 1980. They had a son, Max, and a daughter, Grace.
They survive her as do her mother, her brothers, Patrick and Edward Kennedy Jr., her stepmother Victoria Reggie, and her stepbrother and sister, Curran and Caroline Raclin.
© Copyright IBTimes 2023. All rights reserved.