Karachi, Pakistan: City on the Brink of Anarchy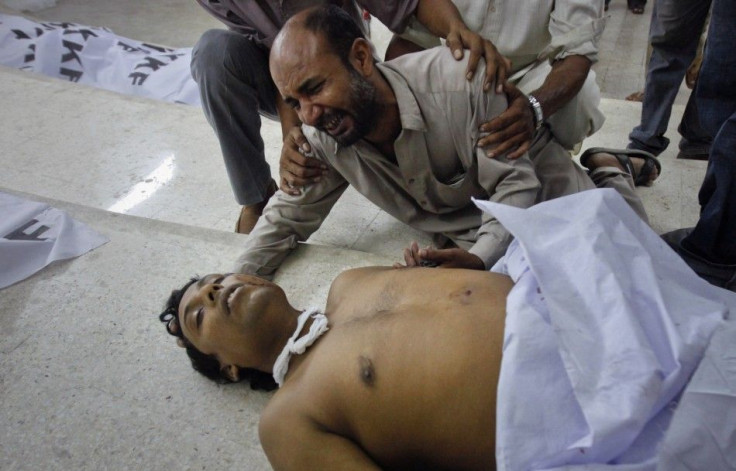 An unprecedented wave of violence has killed almost 90 people in the teeming city of Karachi, the capitol of Pakistan, in the past three days.
The police, overwhelmed by the carnage, have arrested 133 people believed to be behind the killings and recovered weapons from the suspects.
The perpetrators of the violence are believed to be armed gangs from rival political parties.
Dawn News, an English language daily in Pakistan, reported that almost 20 people died in fresh violence on Friday. In different parts of the city, including Kharadar, Orangi Town and New Karachi, several people were shot to death dead and many were wounded. Moreover, a grenade attack killed three people in the BhimPura area.
The situation has become so dire in Karachi (a city of 18-million) that the police now have standing orders to "shoot on sight" any armed men suspected of carrying out attacks.
Meanwhile tens of thousands of residents are trapped in their homes afraid to venture outside. They are also running out of food and water.
The city is virtually shut down, with many schools, offices and stores closed.
One resident of the violence-scarred Orangi neighborhood told Dawn: "The walls of my house are riddled with bullets. Many of our household items have been destroyed. Most of time we duck inside the house to save ourselves from frequent volleys of bullets.
An eight-year old child told the paper: "We are so afraid. We haven't slept for nights. One day I was on my balcony, when some bullets were fired at our house, Allah saved me. I haven't been on the balcony since."
Another worried resident told Agence France Presse: "Most people in our neighborhood are short of food and water. Our children are hungry and thirsty. The authorities are making no efforts to save us from bullets and hunger. We tried to contact the government through the media but nothing is happening."
A charity worker told reporters: "Seven of our ambulances have been fired on so far and one of our volunteers has been shot and injured."
Pakistan's Interior Minister Rehman Malik said the government will dispatch an extra 1,000 paramilitary troops on the streets of the city.
"We know which forces are behind these killings. We have satellite records of the areas where terrorists are killing innocent people," Malik told reporters. "These militants are no lesser evil than the Taliban. They are killing people to destabilize the democratic system".
Cameron Munter, the US ambassador to Pakistan, said his embassy is "deeply concerned about the escalating violence".
"We call on all parties to refrain from further violence and work toward a peaceful resolution of differences," he said.
© Copyright IBTimes 2023. All rights reserved.