Katy Perry Contemplated Suicide After Divorcing Russell Brand, Says Split Was A 'Dark Time'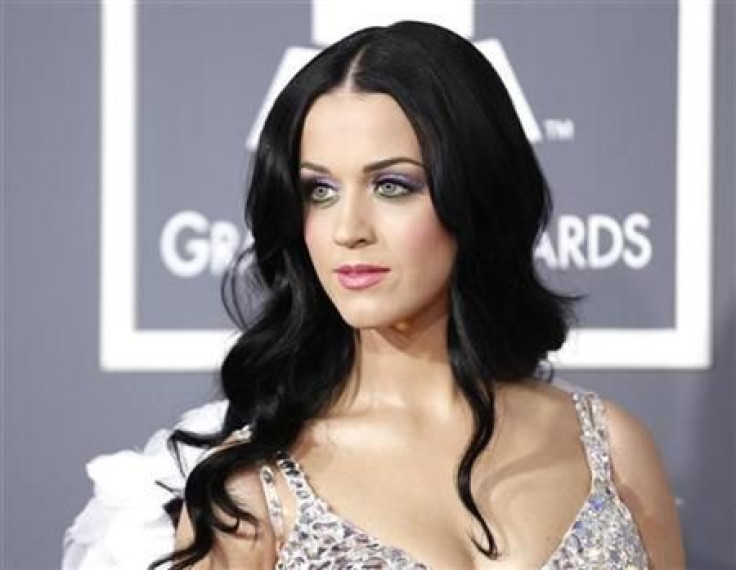 Katy Perry might be roaring at the top of the charts these days, but the songstress revealed in a recent interview that she fended off thoughts about whether her life was worth living after splitting from ex-husband Russell Brand at the end of 2011.
In an interview with Billboard, the 28-year-old recounted the painful period after Brand first told her he wanted a divorce, a revelation he allegedly made via text message. Explaining her current status with Brand, Perry told a Vogue interviewer in June, "Let's just say I haven't heard from him since he texted me saying he was divorcing me December 31, 2011."
Perry said that those feelings of hopelessness directly informed her forthcoming album "PRISM," especially on songs like "Ghost" and "By The Grace Of God," which she admitted are highly autobiographical. The line in "Ghost," "You sent a text … It's like the wind changed your mind," referenced Brand's sudden decision to end their marriage. On "By The Grace Of God," when Perry sings about lying on a bathroom floor and deciding not to "let love take me out," she's also speaking from experience.
"That song is evident of how tough it really was at a certain point," she told Billboard. "I asked myself, 'Do I want to endure? Should I continue living? All the songs are real-life moments. I can only write autobiographically. I put all the evidence in the music. I tell my fans if they want to know the real truth about stuff, just listen to the songs."
Perry has spoken candidly about the dissolution of her and Brand's relationship before, but it is the first time that she revealed struggling with suicidal thoughts. In an interview for the June issue of Vogue -- which she appeared on the cover of it -- Perry talked about the demise of their marriage, saying that she initially took a large share of responsibility but later found out something that made her realize it wasn't about her.
"At first when I met him he wanted an equal, and I think a lot of times strong men do want an equal, but then they get that equal and they're like, I can't handle the equalness," Perry said of her struggle to maintain the balance in their marriage while being on tour. "He didn't like the atmosphere of me being the boss on tour. So that was really hurtful, and it was very controlling, which was upsetting."
Of their eventual split, Perry said: "I felt a lot of responsibility for it ending, but then I found out the real truth, which I can't necessarily disclose because I keep it locked in my safe for a rainy day. I let go and I was like: This isn't because of me; this is beyond me. So I have moved on from that."
Perry also credits her current relationship with John Mayer, who she describes as "literally a genius," for helping to pull her through.
"He is literally a genius, as is evident in his song writing," Perry told the magazine. "I always tell him, 'Darling, you know I'm going to give your mind to science after you've passed, because we're going to have to understand how all these sparks work.'"
"When he puts his mind to something, he really gets it done very well. I always ask for his help," she added.
© Copyright IBTimes 2023. All rights reserved.