KD's Triple-Double Helps Thunder Get Easy Win Over Hawks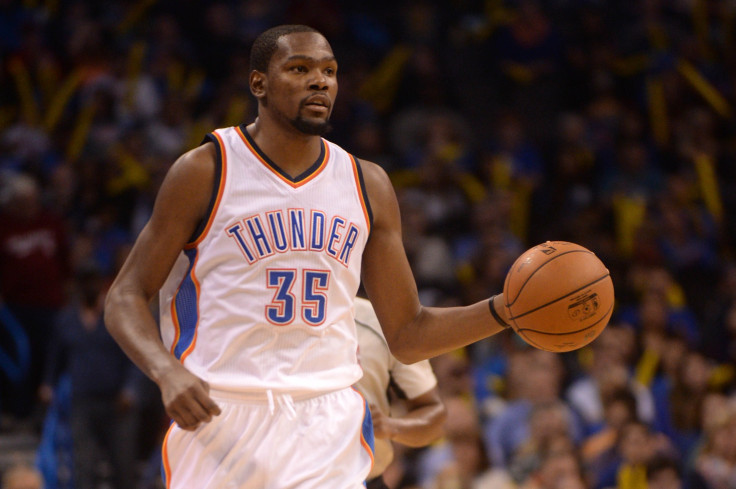 Kevin Durant showed his versatility against the pass-happy Atlanta Hawks Thursday, and led the Oklahoma City Thunder to an easy 107-94 victory.
Known for their team play, the Hawks, which ranks second in the league in assists per game (25.3), witnessed Durant passing more than usual as he notched his first triple-double this season with 25 points, 12 rebounds and 10 assists. The feat was just the seventh in Durant's career.
The Thunder, which also got a double-double from Russell Westbrook, who had 23 points and 10 assists, led 35-28 after the first quarter and upped the advantage to 60-49 at the halftime break.
The Hawks played with more fire after the break and cut the lead down to one, 76-75 with 2:42 to play in the third quarter. However, the Thunder went on a 7-0 run to end the quarter to grab the 83-75 lead entering the final period.
The Hawks tried to rally in the fourth but Durant and Westbrook made key three-pointers as the Thunder cruised to the easy win and improved to 10-3 at home so far this season.
After losing back-to-back games at the turn of the month, the Thunder have now won three straight and will try to extend their winning streak when they face the Utah Jazz Friday.
Meanwhile, the Hawks return home to take on the San Antonio Spurs and Miami Heat in their next two games.
© Copyright IBTimes 2023. All rights reserved.