Keith Olbermann Rips Tom Brady's Agent In 'Open Letter' After Deflategate Statement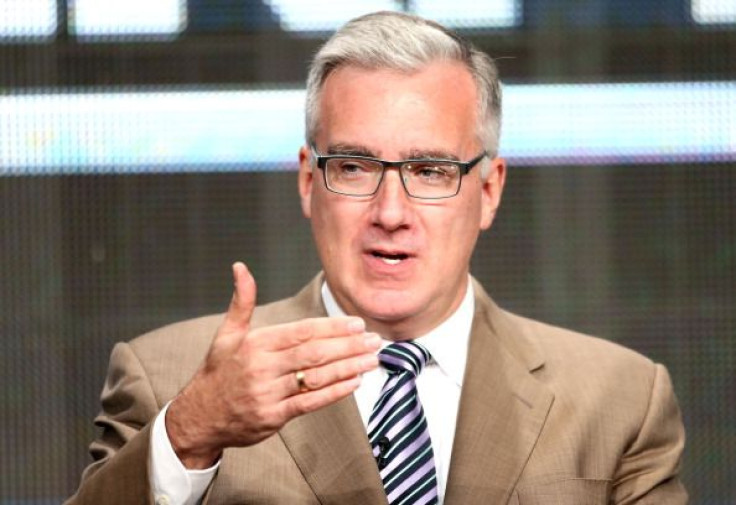 ESPN television host Keith Olbermann ripped Don Yee, agent to New England Patriots quarterback Tom Brady, in an "open letter" on Tuesday night, hours after Yee released a statement that criticized the NFL's decision to suspend Brady for four games for his role in the "Deflategate" scandal. Olbermann offered a harsh, often sarcastic analysis of the statement and urged Brady to fire Yee.
"Take it from me, Tom. Please don't appeal your suspension, don't appeal, and In fact, Tom, fire this agent of yours, Don Yee," Olbermann said on his eponymous television show. Olbermann's rant included audio from Ted Wells, the investigator hired by the NFL in January to look into claims the Patriots had purposely deflated footballs to gain a competitive advantage in that month's AFC Championship game against the Indianapolis Colts.
Released on May 6, the Wells Report concluded Brady was "at least generally aware" that Patriots employees had deliberately deflated balls that were to be used in the AFC Championship game. Based on the report's findings, the NFL suspended Brady for four games, fined the Patriots $1 million and stripped the franchise of a pair of draft picks, ESPN reported. The league cited Brady's lack of cooperation with Wells' investigators, including his refusal to provide text messages related to Deflategate from his cell phone, as a key factor in determining the punishment's severity.
Yee harshly criticized the NFL's decision in a statement Monday. "Tom also cooperated with the investigation and answered every question presented to him. The Wells Report presents significant evidence, however, that the NFL lacks standards or protocols with respect to its handling of footballs prior to games; this is not the fault of Tom or the Patriots," Yee said, according to USA Today. He went on to accuse the NFL and the Colts of "some type of pre-AFC Championship game planning regarding the footballs."
Olbermann was particularly critical of Yee's claim that Brady fully cooperated with investigators, despite Wells' revelation Tuesday that Brady refused even to submit handpicked texts from his cell phone, as well as his assertion that the NFL and the Colts worked together to start "Deflategate."
"Don Yee thought this up and wrote it down and reviewed it and then gave it to other people rather than saying, 'Oh, that's right, I'm supposed to do what's best for Tom, not what's worst,' " Olbermann said. His entire rant can be viewed below.
© Copyright IBTimes 2023. All rights reserved.