Kenneth Bae And Matthew Todd Miller Released By North Korea, Last Americans Held By Country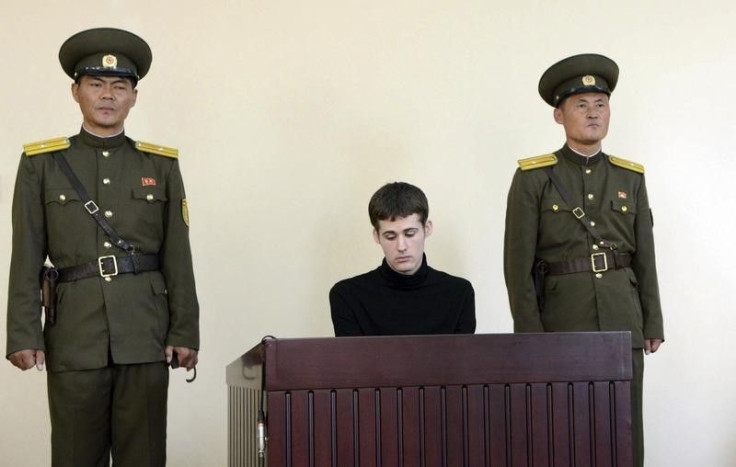 Kenneth Bae and Matthew Todd Miller, the last Americans held by North Korea, were released Saturday, the Associated Press reported. Bae, a missionary, had been held in North Korea since 2012 and was serving a 12-year prison sentence for alleged anti-government activities. Miller, a tourist, had been held in the country since April and was serving a six-year sentence for reportedly demanding asylum after ripping up his passport.
Bae, a Korean American from Lynnwood, Wash., and Miller, a resident of Bakersfield, Calif., were being accompanied by Director of National Intelligence James Clapper en route back to the U.S., AP reported. The release of Bae and Miller comes after the release of Jeffrey Fowle last month. Fowle, 56, reportedly left a Bible behind in the city of Chongin and spent five months in jail before being released Oct. 21.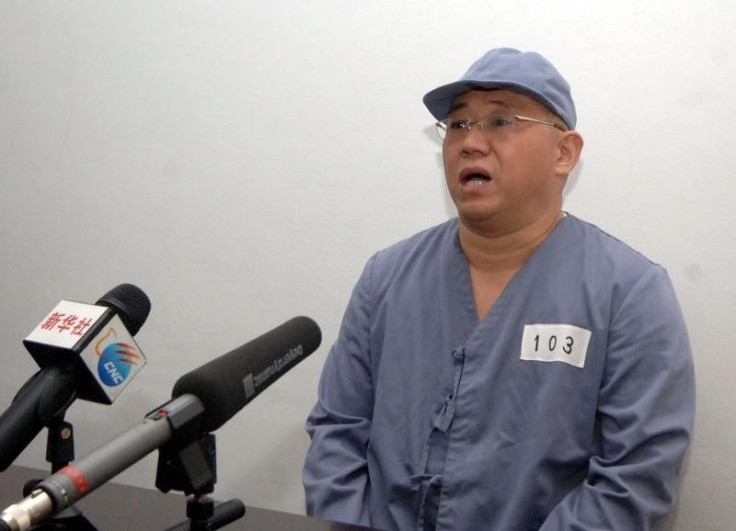 "The Department of State welcomes the release of U.S. citizens Kenneth Bae and Matthew Todd Miller from the D.P.R.K. [North Korea], where they have been held for two years and seven months, respectively. The safety and welfare of U.S. citizens abroad is the Department of State's highest priority, and the United States has long called on D.P.R.K. authorities to release these individuals on humanitarian grounds. We join their families and friends in welcoming them home," U.S. State Department representative Jen Psaki said in a statement. The State Department also thanked Sweden for representing the U.S. during the negotiations for their release.
Clapper arrived in Pyongyang as an envoy of U.S. President Barack Obama, CNN reported. A senior State Department official said there was no exchange made for the release of the two Americans, AP reported. The official said their release does not affect the U.S. stance on North Korea's nuclear program or human-rights violations.
Obama will be heading to Asia next week, arriving in Beijing Monday. In China, the president will attend the Asia-Pacific Economic Cooperation, or APEC, Leaders Meeting and meet with China's President Xi Jinping Wednesday. Obama will also attend a summit in Myanmar and the Group of 20 Summit in Brisbane, Australia.
© Copyright IBTimes 2023. All rights reserved.