Kenya To Burn Over 100 Tons Of Elephant Tusks To Deter Poaching And Global Ivory Trade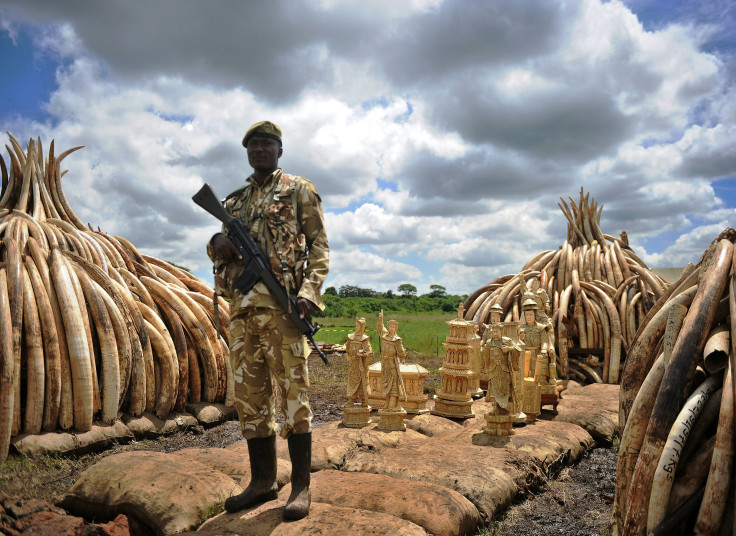 Over the past decade, the population of elephants across the world has dropped by over 60 percent, and an estimated 100 African elephants are killed for their tusks every day by poachers. Nowhere is this problem more widespread than in Kenya, where authorities have been forced to enact tough new laws that make elephant poaching and ivory smuggling punishable by life in prison.
On Saturday, in another step that Kenyan authorities say would deter poachers, the government will set fire to over 100 tons of elephant tusk — the largest stockpile globally, constituting nearly 5 percent of the world's ivory.
"Although the destruction of elephant ivory will not in itself put an end to the illegal ivory trade in elephant ivory, it ensures that no one will ever profit from this contraband and, when coupled with the seizure of ivory and the prosecution and conviction of offenders, it sends a very powerful message that Kenya does not, and will not, tolerate this illegal trade, and that illegal traders now face significant risks along the entire illegal supply chain — in source, transit and destination States," the Kenya Wildlife Service said in a statement.
This is not the first time the country has resorted to burning or crushing elephant tusks to deter poachers. According to the World Wildlife Fund, which calls the move "a symbolic gesture with real potential to stop wildlife crime," Kenyan authorities destroyed nearly 40 tons of ivory between 1989 and 2015.
"Kenya has decided to burn ivory because the moment you burn it, you are making it beyond economic use. Trophy disposal is left for countries to decide, some opt to crush it," Kenya Wildlife Service Director General Kitili Mbathi reportedly said last week. "We want to show the world that there shouldn't be any intrinsic value in ivory."
In 2014, 164 elephants were killed in Kenya, down from 302 in 2013. Currently, there are an estimated 38,000 elephants in the country — a significant rise from 16,000 a decade ago. However, despite the rise in their numbers, the African elephant — the world's largest land animal — still faces extinction. According to the World Wide Fund for Nature, there are only 470,000 of these animals left today — down from over three million in the first half of the twentieth century.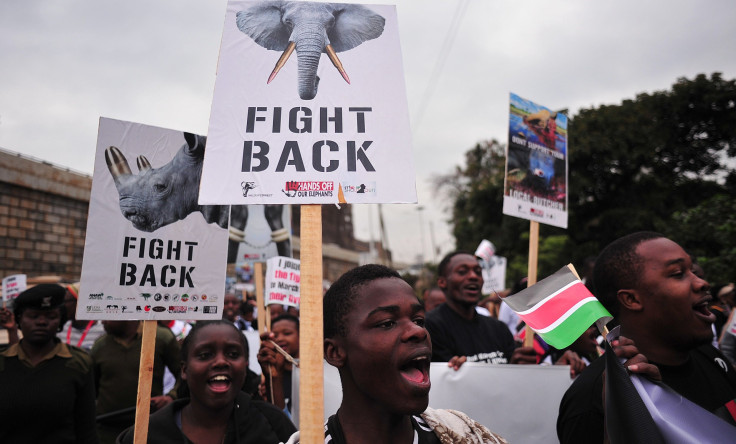 "My feeling is that many people who are buying this ivory in China and elsewhere simply don't know what it is doing to elephants. Maybe they think that it is coming off elephants that have died of natural causes," Richard Leakey, chairman of the Kenya Wildlife Service, told Scientific American. "When Kenya burns $100 million worth of ivory, they'll say, 'What the hell was that about?' It will help open their eyes to what is actually happening."
Not everyone agrees, though. Some wildlife activists and conservationists have warned that destroying the ivory stockpile risks making the commodity rarer, and thereby more valuable and lucrative to poachers.
"Kenya is making a mistake, it's an unwise move," Mike Norton-Griffiths, a Kenyan ecologist, told Bloomberg. "Taking such a huge resource completely off the market may in turn back [reverse] the drop in prices."
© Copyright IBTimes 2023. All rights reserved.
FOLLOW MORE IBT NEWS ON THE BELOW CHANNELS