Kenya's Deputy President Slams Homosexuality, Says It Violates 'Religious And Cultural Beliefs'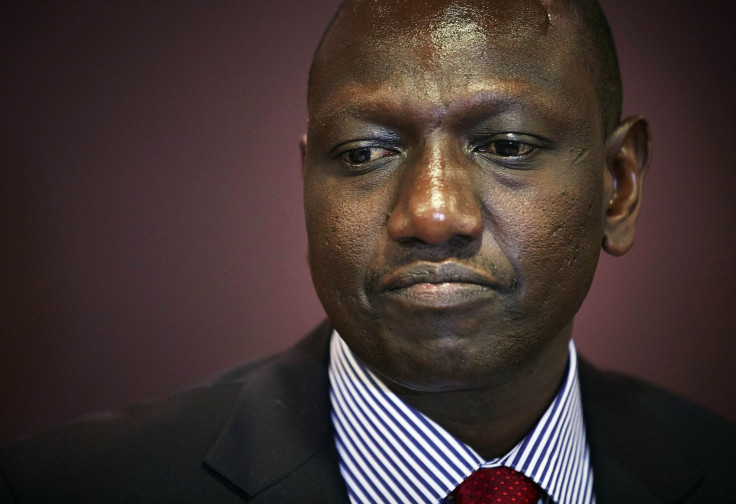 William Ruto, Kenya's deputy president, slammed homosexuality during his speech at a church service in Nairobi, Agence Frence-Presse reported Monday. Ruto reportedly said that there is no place for homosexuality in the country.
Ruto's comments came a week after a court ordered the country's attorney general and the National Council of NGOs to register a gay organization, National Gay and Lesbian Human Rights Commission, stating that the constitution protects the rights of minorities, including homosexuals.
"We will not allow homosexuality in our society as it violates our religious and cultural beliefs," Ruto reportedly said, at the Jesus Winner Ministry Church, located on the outskirts of Nairobi. "We will stand with religious leaders to defend our faith and our beliefs," he said, adding: "There's no room for homosexuality in this country. That one I can assure you."
Homosexuality is illegal in 36 out of 54 African countries, including Kenya, and is punishable by death in four, according to human rights group Amnesty International. Kenya is one of the most homophobic countries in the world, and according to a 2007 survey, 96 percent of Kenyans consider homosexuality unacceptable.
Ruto, who is on trial at the International Criminal Court in The Hague, Netherlands, for alleged crimes against humanity, reportedly said that his stance against homosexuality was about morality and not politics.
"When we say this, we are not saying so as to get votes but to protect what we all believe is right," he said, according to The Star newspaper.
© Copyright IBTimes 2023. All rights reserved.