Kerry Invents New Country 'Kyrzakhstan' During Speech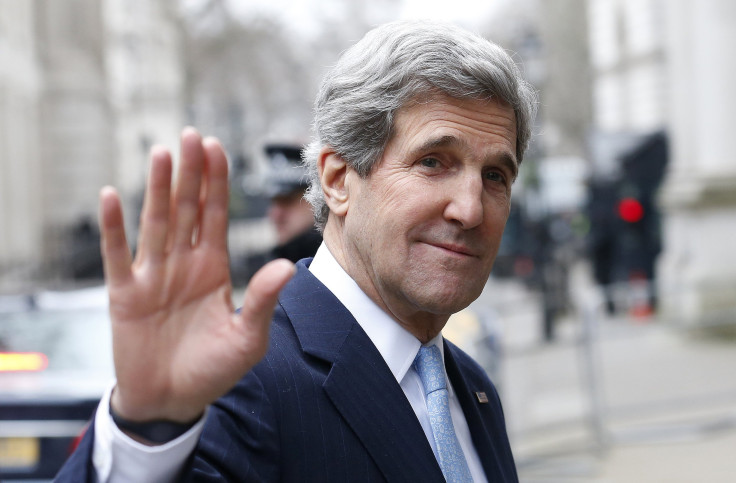 U.S. Secretary of State John Kerry may need a map or new glasses after he confused the Central Asian countries of Kazakhstan and Kyrgyzstan, inventing an entirely new nation known as "Kyrzakhstan."
Kerry made the error during his first public speech since becoming secretary of state, in which he was talking about the risks taken by government employees working under dangerous conditions overseas.
"The brave employees of the U.S. State Department and USAID [United States Agency for International Development ] -- and the diplomatic security personnel who protect the civilians serving us overseas -- work in some of the most dangerous places on Earth, and they do it fully cognizant that we share stronger partnerships with countries that share our commitment to democratic values and human rights," Kerry said during his speech at the University of Virginia in Charlottesville last Wednesday.
"They fight corruption in Nigeria," he continued. "They support the rule of law in Burma. They support democratic institutions in Kyrzakhstan and Georgia, mindful from our own experience that it takes a long time to get democracy right, and that it rarely happens right away."
"Kyrzakhstan" is of course a nonexistent country, a fact that is likely not lost on Kerry and certainly not the State Department, which corrected the error to Kyrgyzstan in the transcript of the speech.
Kerry is currently in the United Kingdom as part of his first overseas trip that will take him on a nine-country tour through Europe and the Middle East. Hopefully he'll get the names of the countries right.
Kerry has made similar gaffes before. In 2004, when, as Massachusetts senator, he was running for president under the Democratic ticket, he wanted to congratulate a player on the Boston Red Sox named "Manny Ortez."
There was, of course, no such player on the team's roster at the time. Kerry confused and conflated the names of stars Manny Ramirez and David Ortiz to create a wholly new (and nonexistent) player. He carried Massachusetts anyway.
© Copyright IBTimes 2023. All rights reserved.