Kerry Washington Opens Up About Final Filming Day For 'Scandal' Season 7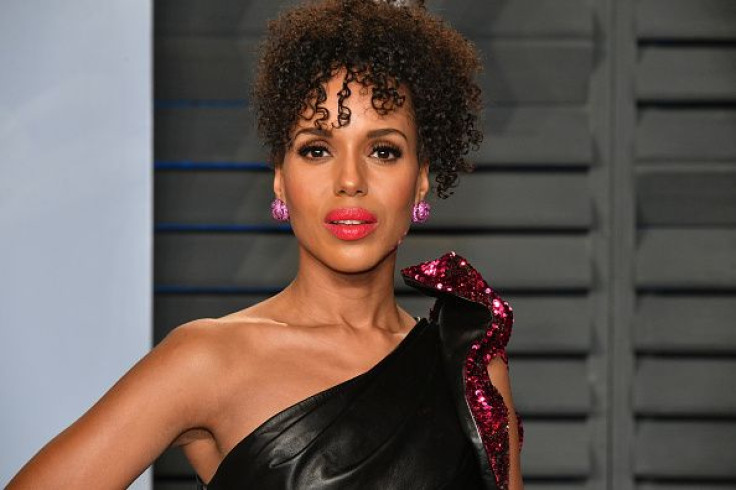 "Scandal" Season 7 will wrap up in the next few weeks, and lead star Kerry Washington revealed that they have filmed their final episode.
On Saturday, Washington, who plays the role of Olivia Pope, told her followers on Twitter that she is on her way home. She also said that she's overwhelmed with gratitude.
Shonda Rhimes, the executive producer of "Scandal," also posed with cast member Katie Lowes on Saturday. The exec shared their photo on Twitter and said that they just rehearsed the final scene for the hit ABC series.
Hours later, Rhimes posted a follow up tweet and said that they have wrapped up filming for the drama. The producer said that everyone shed a lot of tears, and it was an emotional night on set.
Last year, Rhimes and ABC announced that "Scandal" will be canceled after seven seasons. During an interview with Variety, Washington said that she's grateful to have been part of the show since its premiere.
"I feel very grateful for our run and to have next season. You know, I really don't want to be out of a job. But we're going to give it our all," she said.
Tony Goldwyn, who plays the role of former President Fitzgerald Grant, also said that he's very lucky to have been cast for the part years ago.
"If you get one or two of these in a career, you've had a successful career so I feel very lucky. Shonda has really changed the game over the years. She did things that were first. She's dealt with racial politics, sexual politics, politics politics, and criminal justice in a way that is so entertaining and has resonated so much," she said.
Last month, the cast of "Scandal" also appeared in the "Ellen Show" to talk about the finale. They said that fans should tune in because exciting and shocking things are bound to happen. They also said that they want to go out with a bang.
"We know enough to know that if this episode is leading down a path, the rug is going to get ripped out from under us," Washington said (via People).
"Scandal" Season 7 airs Thursdays at 9 p.m. EDT on ABC.
© Copyright IBTimes 2023. All rights reserved.