Kevin Love May Miss the Rest of the Season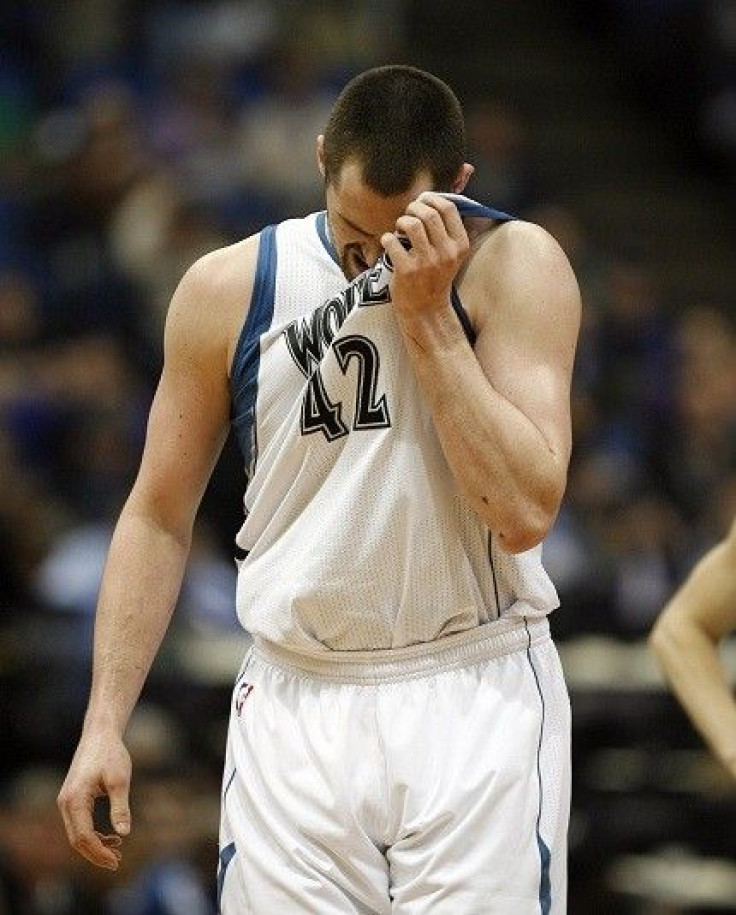 Minnesota Timberwolves' star big man Kevin Love may miss the remainder of the season due to a groin pull, according to head coach Kurt Rambis.
There is an outside chance, I don't know how great that chance is, Rambis said. Obviously, with hamstring or groin injuries, you want to be cautious with them because they can linger for a long period of time, and we don't want that to happen with Kevin.
There are only 10 games left on the Wolves' schedule, and they have been eliminated from playoff contention for a while now.
Love has had an exceptional season, and is up for Most Improved Player honors.
The former UCLA star is averaging 20.3 points per game, and leads the NBA in rebounding at 15.4 per game.
© Copyright IBTimes 2023. All rights reserved.