Keystone XL Pipeline: TransCanada Poised to Reapply for Permit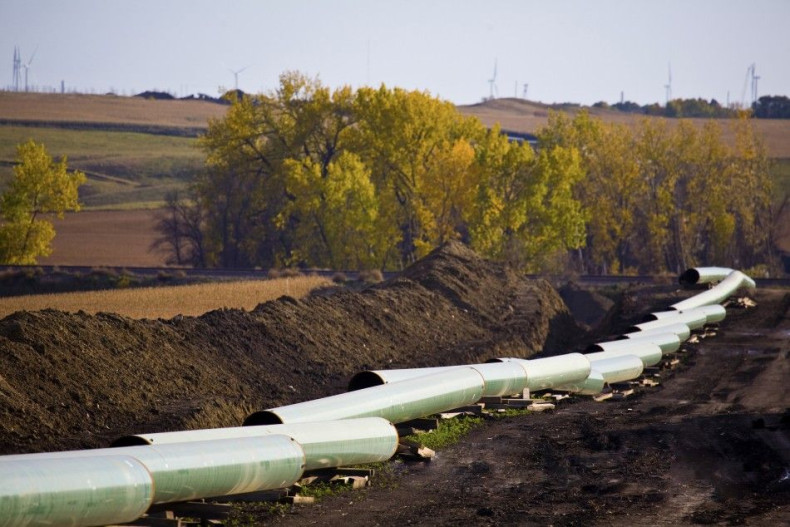 TransCanada officials announced Monday they'd sent the U.S. Department of State a letter announcing they will soon reapply for a permit allowing the construction of the Keystone XL pipeline.
Plans for the pipeline's construction were dashed in January when President Barack Obama refused to declare the pipeline in the country's national interest. His hand was being forced at the time by congressional Republicans who imposed a deadline on the president's decision on what remains a controversial project.
The pipeline would stretch from Alberta south to Cushing, Okla., where it would then extend south toward the Gulf Coast. The pipeline is intended to carry very heavy crude, known as tar sands or oil sands, from Canada. Industry leaders in the U.S. have hailed the pipeline as essential to the country's energy security.
Environmentalists, on the other hand, feel the pipeline could endanger environmentally sensitive areas of the Midwest and that the country does not need the Canadian crude.
As part of TransCanada's renewed attempt, the pipeline will be rerouted in Nebraska to avoid the state's Sandhills, where environmentalists argued a spill would cause irreparable damage to the environment.
The company is also proposing to build the section of the pipeline that would extend from Cushing to the Gulf of Mexico as a separate project not tied to the presidential permit application needed to have the Keystone XL travel over the U.S.-Canada border.
The standalone project is estimated at $2.3 billion and could be operational by late 2013, TransCanada said.
Our application will include the already reviewed route in Montana and South Dakota, Russ Girling, TransCanada's CEO said in a statement. The over three-year environmental review for Keystone XL completed last summer was the most comprehensive process ever for a cross-border pipeline. Based on that work, we would expect our cross-border permit should be processed expeditiously and a decision made once a new route in Nebraska is determined.
Company officials were encouraged to reapply for the permit, they said, based on Obama's initial rejection -- which he stressed was not based on the merits of the pipeline, but rather on internal political wrangling between parties.
The company had said immediately following the president's permit denial that the pipeline could be completed by 2014. The pipeline is expected to carry 1.1 million barrels of oil a day into the U.S., which proponents say will help insulate the U.S. from foreign imports.
Calls to TransCanada in Calgary and Nebraska Governor Dave Heineman, a Republican, weren't returned.
Shares of TransCanada in the U.S. rose 35 cents to $42.38, below their 52-week high of $45.09. The company's market capitalization is $29.9 billion. The price of oil fell 63 cents, to $109.14.