Kids Missing In Colombian Amazon Probably Alive, Authorities Say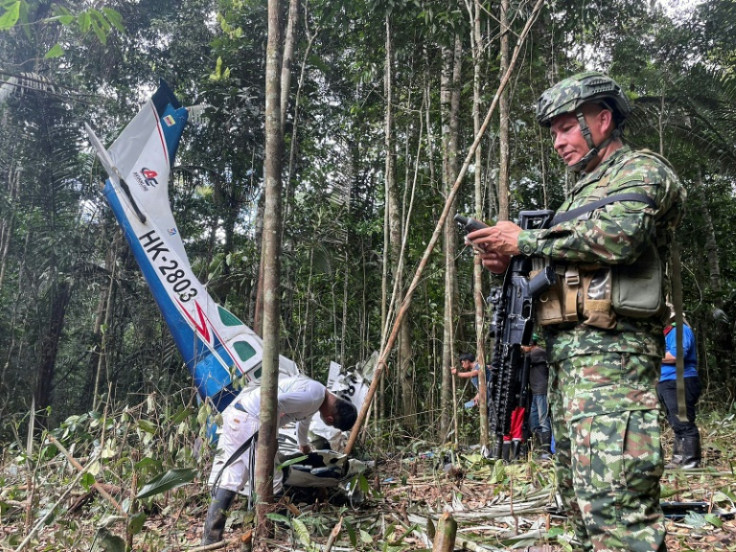 Four Indigenous children lost since a plane crash in the Colombian Amazon almost a month ago are believed to still be alive, the military said Monday.
The children -- aged 13, 9, 4, and 11 months -- have wandered in the jungle since a light aircraft crash in Colombia's southeast claimed the lives of the pilot, an Indigenous leader and their mother on May 1.
Satellite images reveal hints of a path the kids have taken, and rescuers have since come across some of their belongings, a makeshift shelter and a half-eaten fruit.
Last week, they found a pair of shoes and a diaper.
"Based on the evidence, we concluded that the children are alive," rescue team leader General Pedro Sanchez told W Radio on Monday.
"If they were dead, it would be easy to find them because they would be still" and the sniffer dogs would find them, he added.
Some 200 soldiers and Indigenous people with knowledge of the terrain were combing a dense jungle area of some 320 square kilometers (124 square miles) -- about double the size of Washington, D.C.
Sanchez said it was odd the children had not stopped despite the air force dumping 10,000 flyers into the forest with instructions in Spanish and their own Indigenous language telling them to stay put.
The leaflets also included survival tips, and the military has also dropped food parcels and bottled water for the children.
The general said the search team believed it had come to within 100 meters (328 feet) of the children, but storms, thick vegetation and marshy terrain prevented them from reaching the kids.
Air force helicopters and satellite images are being used in the search in an area home to jaguars, pumas, snakes and other predators.
Family members have said the oldest child knows the jungle well.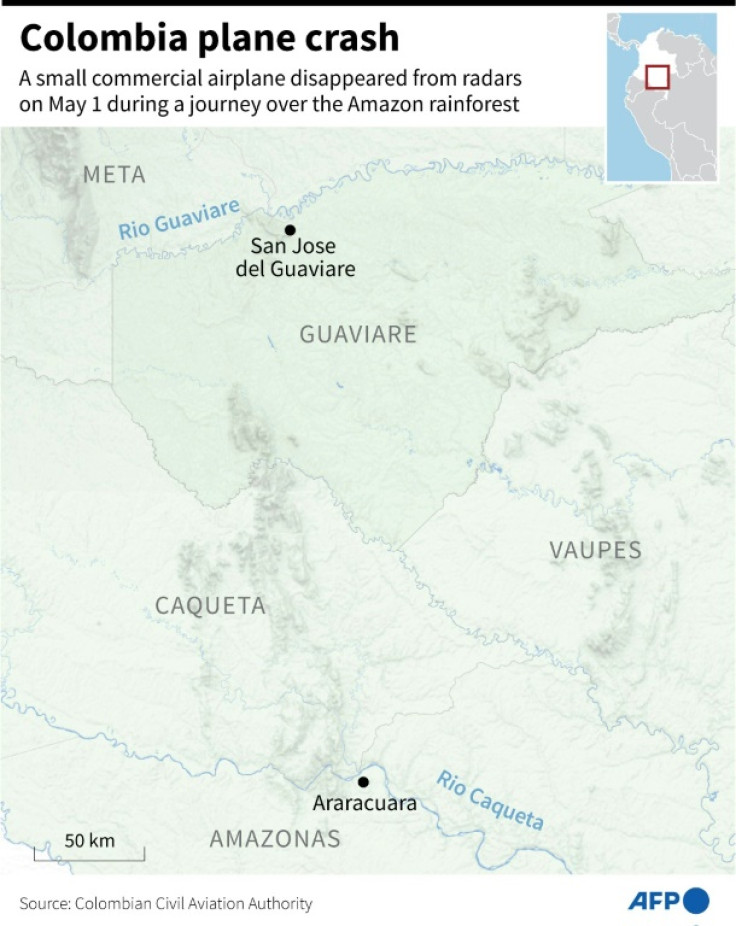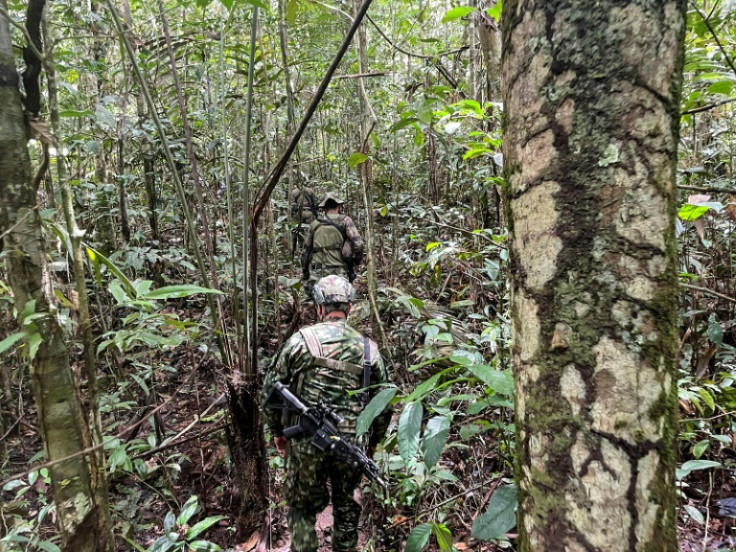 © Copyright AFP 2023. All rights reserved.