Kim Jong Un Claims North Korea Will Conduct Nuclear Warhead Test Soon: Report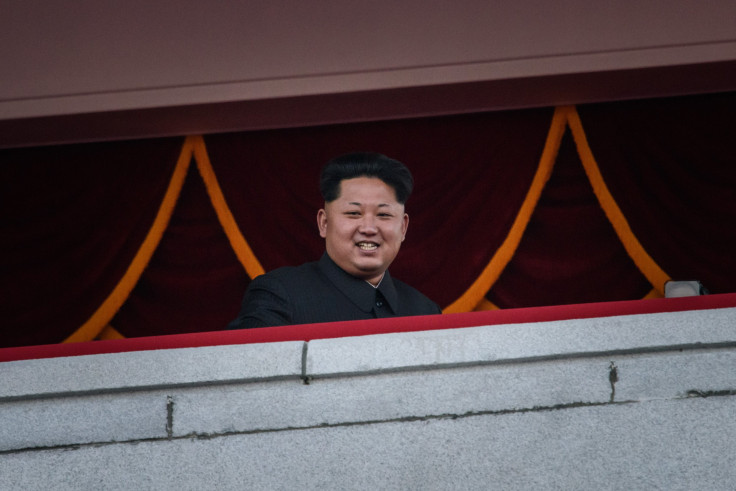 North Korean leader Kim Jong Un said that the country has successfully lab-tested a nuclear warhead re-entry and would soon conduct a nuclear warhead test and test launch ballistic missiles capable of carrying nuclear warheads, the official KCNA news agency reported Tuesday.
"Declaring that a nuclear warhead explosion test and a test-fire of several kinds of ballistic rockets able to carry nuclear warheads will be conducted in a short time to further enhance the reliance of nuclear attack capability, he (Kim) instructed the relevant section to make prearrangement for them to the last detail," the agency said.
Kim reportedly made the comments while he supervised a test of atmospheric re-entry of a ballistic missile that measured the "thermodynamic structural stability of newly developed heat-resisting materials," according to KCNA. The test had provided a "sure guarantee for the reliability of the intercontinental ballistic missile warhead re-entry," Kim was quoted by KCNA as saying.
U.S. and South Korean experts have said the general consensus was that North Korea had not yet successfully miniaturized a nuclear warhead to be mounted on an intercontinental ballistic missile, Reuters reported.
For over a week, Pyongyang has reportedly made threats of strikes against the U.S. and South Korea amid the country's ongoing annual military drills, which North Korea views as a rehearsal for a possible invasion. The country was slapped with new United Nations sanctions after its fourth nuclear test in January and the launch of a long-range rocket last month.
"Virtually all of the DPRK's [North Korea] resources are channeled into its reckless and relentless pursuit of weapons of mass destruction," U.S. Ambassador Samantha Power said after the United Nations Security Council voted unanimously on a resolution that radically expanded existing sanctions, Reuters reported.
© Copyright IBTimes 2023. All rights reserved.